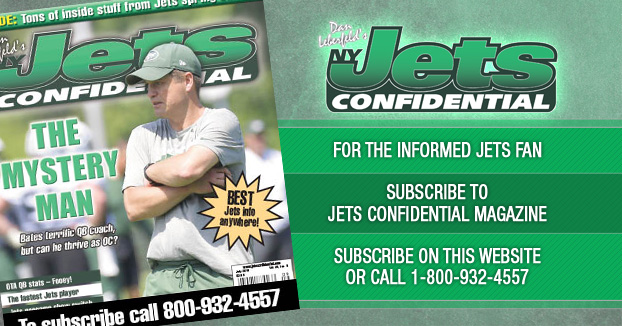 Jets DC Mike Pettine clearly thinks the Jets can tip and/or block some pass attempts by San Diego QB Phillip Rivers.
"I think it's critical for our defensive line to understand, that if (they) get stalemated on the rush then go ahead and get a hand up, Pettine said. "He's 6'5" but the release point is not that of somebody that is 6'5". You look at it, it's documented that he's had more than average amount of balls deflected on him. That's always something for our guys. And he's also a guy, he doesn't have the biggest arm in the world, and most quarterbacks like to step into their throws. Some can do it, some have strong enough arms where they can be falling away and make a throw, but most can't. So that's always a thing for us, that hey, listen, if I do get stuck, just keep pushing the pocket, and anytime we can throw bodies at the feet of a quarterback, we should be in good shape."
It would certainly help this strategy if the Jets get back 6-8 DE Ropati Pitiotua, who missed the Jets-Miami Dolphins game with a knee injury.
---