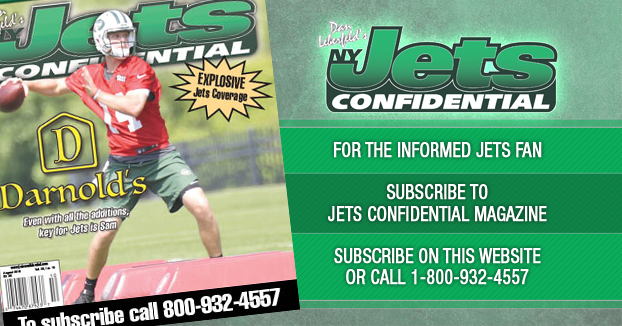 The Jets signed cornerback Phillip Adams, who was in camp with the Seattle Seahawks this summer.
He played extensively in the Seahawks' final preseason game against the Oakland Raiders, and had a really bad play, and a really good play.
In the first quarter, he gave up 36-yard touchdown pass to wide receiver Denarius Moore down the right sideline. Adams did a very poor job of coverage on this play. It was similar to what LeQuan Lewis did on the Arrelious Benn touchdown in the Jets-Eagles game. For some strange reason, Adams stopped running with Moore in the middle of the route, leaving the receiver wide open down the right sideline for the touchdown.
In the second quarter, Adams had a terrific play, tipping a quick slant to WR Greg Little, and the ball went right into the hands of CB DeShawn Shead, who returned it 54 yards for a touchdown.
Adams was implicated in another Raiders touchdown, but he should be cut slack on this play. He was covering Mychal Rivera in the end zone, and a Derek Carr pass was almost picked off by Super Bowl MVP Malcolm Smith underneath, but the ball bounced off the linebacker's hand, changing it's trajectory, and the tight end reached back for the ball for the score. Adams was out in front of the tight end where the pass was originally headed, before the ball's flight plan changed.
---