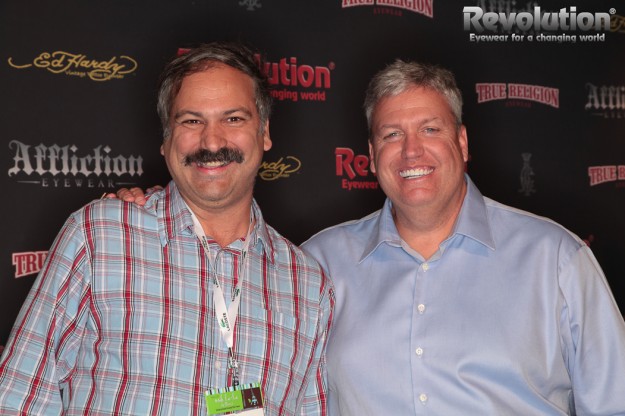 Lloyd Carroll of the Queens Chronicle might not be a househould name, but he reaches a decent audience, and he posed some tough questions to Rex Ryan . . .
When Carroll ran into Ryan, at an appearance in Manhattan, he went where no writer has gone before, as far as his questioning of Ryan. Here is what he wrote –
"Though Giants CEO John Mara has not reduced anyone's pay in his organization, Jets owner Woody Johnson, who has more money than the gross national product of most nations combined, announced that his team's assistant coaches would have to absorb a 25 percent pay cut while other front office personnel would face furloughs, even though this is the NFL's off-season, Of course this is the same Woody Johnson who in 2005 wanted New York taxpayers to help finance a stadium for him on West 34th Street. Talk about chutzpah!
"'Are you really going to write that about Woody?' Rex asked me, flashing his trademark grin. He did no go out of his way to dissuade me."
Look-it, I don't see the Jets books, so it's hard for me to comment on their bottom line, but there is definitely a perception out there that Johnson might be too driven by money.
He has raised ticket prices almost every year he's owned the team, and we all know about the PSL situation.
But was it really necessary to make the football side take a 25 percent paycut, especially now, when they are all preparing for the draft.
Scouts and coaches are flying all over the country for workouts, and having lengthy meetings in Florham Park.
Listen, if he wanted to institute a paycut for the football people, after the draft, if there is still a lockout, that is certainly understandable.
But now?
And remember, last year, the owner forced Rex to cut five assistants from his staff, in a cost-cutting move
I don't like to count other people's money, but anybody that follows the stock market know it's been awesome over the last year or so.
A lot of funds are up in the neighborhood of 15 percent.
Johnson invests in the market.
So while other parts of the economy, like the housing market, has been sluggish, Wall Street has been kicking ass.
So Johnson has done well on this front.
I'm not saying Johnson is cheap. He's spent a lot of money on the Jets state of the art Florham Park facility, and has been pretty strong on the contract front.
But if certainly didn't make him look good when the Giants didn't institute paycuts or furloughs, and he did.
Once again, I don't get to see their books, but there is a " Johnson is money-driven" preception out there.
Matt Higgins clearly need to do something about this. He's the man in charge of shaping Woody's image.
One other thing about Carroll's encounter with Rex.
Did you notice Carroll said, "[Rex] did no go out of his way to dissuade me."
Does that mean that Rex is, perhaps, pissed at Woody about cutting his salary, and those of all his assistants?
"I would say that you nailed it on the head," Carroll said. "The fact that the Giants did not follow suit, as I reminded him, did not help matters either."
I will give Carroll this. He has guts.
---