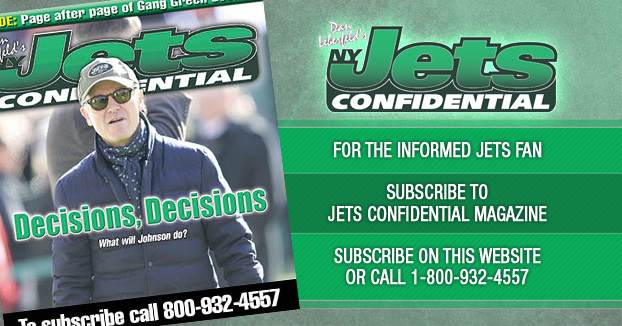 Dallas – In a society where dealing with reality is becoming a lost art, Calvin Pryor supplied us a double dose of it.
Pryor made waves when he said about Cowboys receiver Dez Bryant, "I think he's not looked the same since he had his foot injury, but he's still a playmaker as well. Any time you have an injury, it's kind of hard to bounce back, but he's still doing what he does. Darrelle Revis is going to have to cover him, with the help of us guys. It's going to be a tough matchup, but we're looking forward to the challenge."
Two things Pryor said were heavily steeped in reality.
First off, Bryant isn't the same player after suffering a foot fracture against the Giants on September 13. While he came back in Week 8, he's still not the superstar he was prior to the injury. He probably needs an entire off-season to get the foot just right. He's still a terrific player, but not quite at the elite level he attained prior to the injury.
Second thing Prior nailed – "Darrelle Revis is going to have to cover him, with the help of us guys."
That is exactly right, he will need safety help at times.
The Jets can't fall for the hype and leave the 30-year-old cornerback on an island by himself all the time. That is fool's gold. He's still a unique talent, but he doesn't run like he did in the past.
Revis is still a terrific player, but he needs help at times. We saw that in the Jets-Houston game. There is nothing wrong with that. If some Jets fans are insulted by that premise, so be it.
Forget the Pro Bowl voting; give him help if he needs it. Don't live in a fantasy world.
Which is common in our society these days.
***Pick up the new issue of Jets Confidential Magazine, an unconstrained look at the Jets. No agendas, just unfiltered coverage of Gang Green. You can pick up a copy on news stands, or by calling 1-800-932-4557 (M-F, 9-5). A Jets Confidential subscription makes a great Christmas gift for a Jets fan.
---