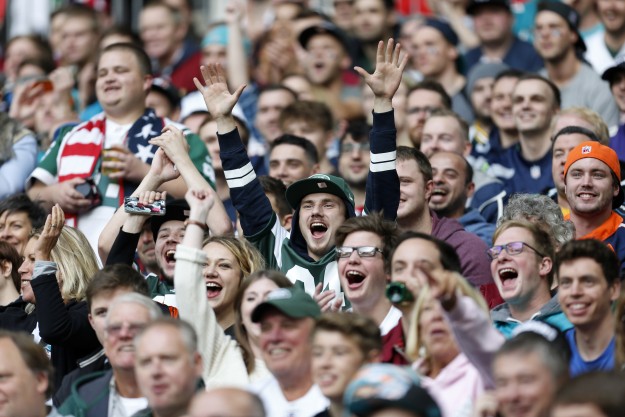 Q)When did you find out Nick Folk was injured?
Ryan Quigley: We went through our normal warm-up and everything was fine. I think Folk was doing some kickoffs. It happens. He pulled a quad and they said, "Get ready to kick-off and kick field-goals." Immediately your mindset changes. It's something that we've prepared for. Coach April's done a good job of keeping us ready. If Folk goes down I go in; if I go down Folk goes in.
Q)When was the last time your served as a kicker in a game?
Quigley: I didn't get the opportunity in college. It's one of those things where I was there in case something happened. Same scenario. But not since high school. It's been a long time.
Q)Was so little time to think about it a good thing?
Quigley: I think it's almost better sometimes (when you don't have time to think about it). You go into the game and you just don't think about it. I knew that what they were going to ask me to just (kick) the extra points. Of course with the move back this year it's a different kick. But I knew I could make those kicks and Tanner (Purdum) did a great job putting the snaps on the money. Folk, he's never held either. He had great holds. I wouldn't have been able to make it without those guys.
Q)How did it go?
Quigley: Anytime you go 100% it's a good thing. But I just went out there with the idea that I was going to put them through. That was my mindset. I was going to make them.
---