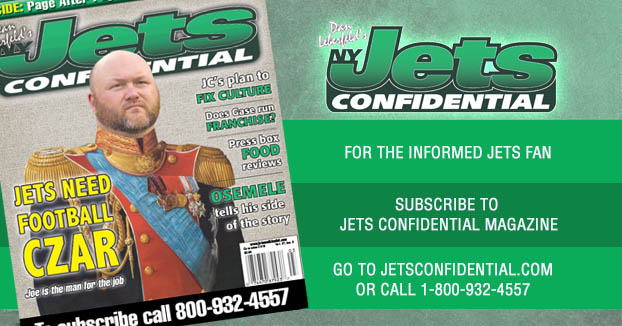 The Jets need to add a quarterback in this draft.
Think about it.
It's clearly not set-in-stone that Geno Smith is their long-term answer. He has a lot of things he must improve on. For instance, he needs to speed up his clock and show better awareness in the pocket. He also needs to expand his field vision and not telegraph passes to his primary receiver.
While he did a half-way decent job in December, he still has a lot of things he must improve, and only time will tell if he can do it.
Michael Vick is very-injury prone.
So let's just say Smith is plagued by some of the things he struggled with as a rookie, and Vick takes over, and gets hurt, were do the Jets turn?
Matt Simms. Hey, I could be wrong, but I'm not seeing it yet. He has got to get more arc under his passes. Too many of this throws are flat-liners. He also needs to work on reading defenses better.
So let's say a guy like Jimmy Garoppolo slips to the Jets in the second round; they need to think long-and-hard about pulling the trigger. Or perhaps a guy like Tom Savage
Maybe a David Fales, Aaron Murray, Connor Shaw or Jeff Matthews later on.
Quarterback is a bigger need for Gang Green than some people think.
**To subscribe to the monthly Jets Confidential Magazine, call 1-800-932-4557 (M-F, 9-5), or you can subscribe on this website. Magazine and website content are different.
---