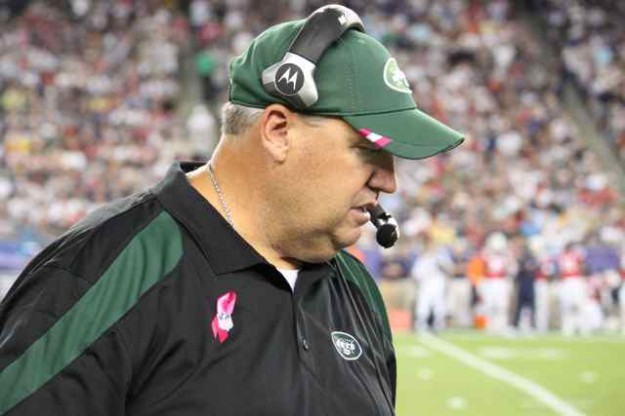 Here is what Rex Ryan has to say about the Jets injury situation –
"Mike Devito (knee), if we played this coming Sunday, I don't know if he'd be able to play though. That injury is a real one. But again, we probably expect him to play against Buffalo.
"Kenrick (Ellis), I think it's just an ankle sprain, not a high ankle sprain. And the same thing for David Harris. Kenrick will be here all week.
"LT (LaDainian Tomlinson), it's an illness thing. When I saw him after the game I was like this (covering his mouth)."
---