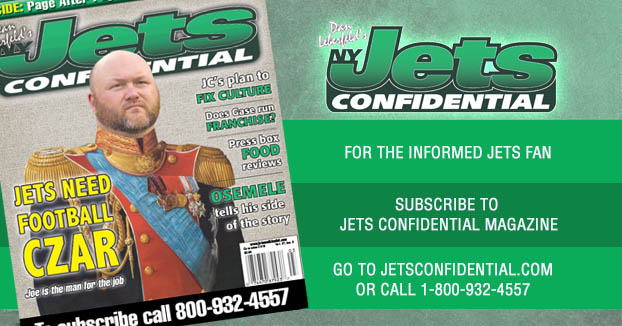 Here are Rex's Ryan's random thoughts on the Jets' next opponent, the Seattle Seahawks –
"This team is, as everybody knows, is 4-0 at home. Notoriously, this is a tough place to play. The fans are over the top. When you think of an indoor-type atmosphere, it's kind of like the noise level that you get there even though it's an outdoor stadium, but that doesn't make a difference.
"I think when you look at the statistical facts, I think since 2005, I believe there are 105 false start penalties for the opponent when playing at Seattle. That shows you it's a tangible thing right there. That talks about the kind of noise and how much that "12th man" gets involved there in Seattle. It's obviously an extremely tough place to play. The fact that they have a really good football team also makes it a tough place to play. Having wins over Dallas, Green Bay, Minnesota, and New England at home also shows you the task that we have in front of us."
"They're an interesting team. It's built through the running game. Obviously, they throw the ball probably fewer than any team in the league, yet when they throw it, they're throwing it down the field. It's built on that running game and play action pass.
"A stat that really jumped out at me was, this young quarterback's (Russell Wilson) rating at home is 120. That would lead the league as the best home quarterback rating in the National Football League. As good as the running game has been, there are also real positives in their passing attack. If you look at the last five games of Seattle, this young man has a quarterback rating of 154 on third down. Obviously, we have a big task in front of us defensively.
"On defense, all they are is the 4th rated defense in the National Football League. They have a huge secondary. I think they average 6 foot 3 inches, 220 pounds in the secondary. These are two really big corners and the one safety is a giant. (They have) a big, physical defensive line with two extremely productive and athletic edge rushers, so that's a big challenge.
"Special teams, by the way you have Pro Bowler Leon Washington back there. They also have a veteran punter and kicker.
"This whole game is going to be a challenge."
---