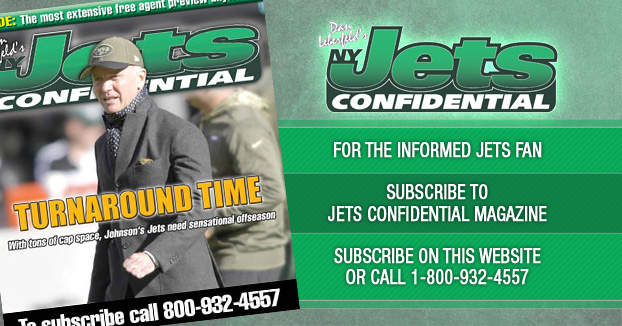 Darrelle Revis is still a terrific cornerback.
He's had picks in the last two games.
While he's still really good, he's not quite as fast and quick as during his first stint with the Jets.
It happens. He's 30 years old.
So the theory that he should just follow around the other team's best receiver all game, every week, is a bit flawed.
That is living in the past.
Against New England and Tennessee, he seemed to cover a few different players, and that is probably the best approach.
So with that being said, the Jets shouldn't just put him on Sammy Watkins all game in Buffalo. In the first Jets-Bills game, Watkins had two key four-yard receptions on third-and-two situations. Watkins used his quickness to cut away from the veteran cornerback. Watkins also beat Revis deep on another occasion, but Tyrod Taylor overthrew him.
Watkins with his 4.3 speed, and tremendous short area quickness, isn't a great match-up for Revis.
The Jets should mix-and-match on Sunday, and not just leave Revis on Watkins all game.
Revis is still a terrific player, but the Jets need to be pragmatic in how they handle him.
***To subscribe to Jets Confidential Magazine, call 800-932-4557 (M-F, 9-5) or subscribe on this website***
---