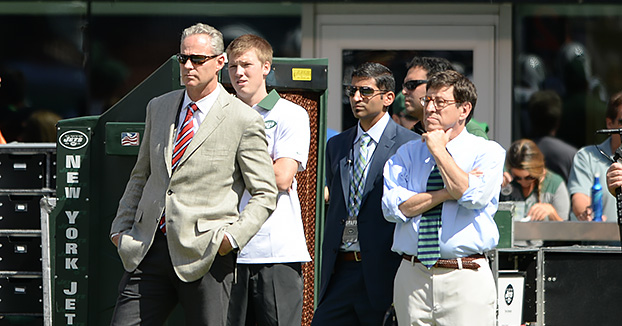 The Jets should have starting safety Calvin Pryor (ankle) back for their next game.
Jets Confidential asked Pryor after the Jets-Bills game if he will play in Houston, he replied, "I will be."
This should help the Jets' defense.
Pryor, the Jets' first round pick in 2014, is one of the hardest hitting safeties in football, and has shown marked improvement in his second season.
Also, he showed leadership last week by slamming Rex Ryan for naming IK Enemkpali a captain for the Jets-Bills game. The same IK Enemkpali who punched Geno Smith in the face this summer, breaking the quarterback's jaw.
Pryor had his teammate's back.
And his teammates will be happy to have him back, in the line-up, at Reliant Stadium.
***The new issue of Jets Confidential Magazine will be printed on Monday. It's loaded with great stuff, great inside information on Gang Green. To subscribe, call 1-800-932-4557 (M-F, 9-5), or you can subscribe to this monthly magazine on this website. Get it, you won't regret it.
---