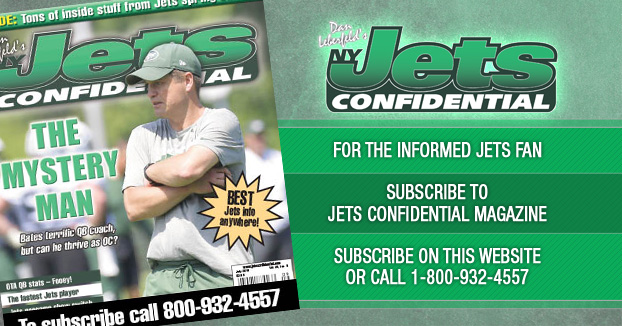 *John Connor played his best game as a Jet.
*Calvin Pace has really stepped up his game in the absence of Bryan Thomas.
*Mark Sanchez did enough to beat a struggling Dolphins team, but will have to do more to beat San Diego.
*The Jets needed some time to figure out underrated rookie tailback Daniel Thomas, but once they did, they shut him down.
*The Gertrude Stein quote about Oakland applies to this year's Miami Dolphins – "There is no there there."
*You are seeing more and more of why Joe McKnight was the #1 high school recruit in the country. He's got a ton of talent.
*There was a lot of wide receiver talent on the field tonight including Santonio Holmes, Plaxico Burress, Brandon Marshall and Nick Toon (Al's son – potential first round pick).
---