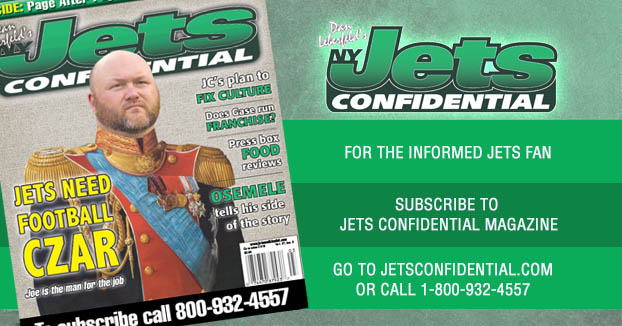 San Francisco – After the Jets loss to the Oakland Raiders today, Mo Wilkerson said, "We came out with no energy."
It's understandable that he would say that, but I don't totally agree.
They did come out on offense and go on a 13-play drive, taking up half the first quarter, that resulted in a field goal.
On that drive, they lost their starting quarterback to a thumb injury, a quarterback who has been playing very well, stabilizing a position that has been like a roster coaster ride for years.
While it's easy to say, "next man up," it's not that simple at the quarterback position.
It's a quarterback driven-league, and to lose the best starting quarterback they have had in quite some time, on the first series, sucked a little life out of them, in my opinion.
The bottom dropped out, and they fell behind 28-6.
Yes, there were a number of reasons why they struggled today, but I think losing Fitzpatrick, who not only who has done a solid job for them at quarterback, but has provided leadership, was a blow to the gut.
Would the Jets still have lost with Fitzpatrick? Perhaps, but I doubt they were have fallen behind 28-6.
There is no question in my mind the injury sucked some life out of Gang Green.
I'm not making excuses, just telling you how I feel.
---