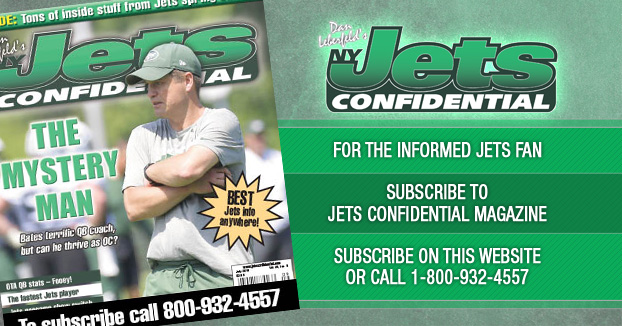 After one week, they have seen enough.
The New York Jets have released WR Michael Campbell and TE Martell Webb from the practice squad.
Campbell (WR/6-2/205/Temple/Edison, NJ) joined the Jets as an undrafted free agent (07/27/11). He spent preseason with the team before being released (09/03/11). He played in 43 career games (19 starts) at Temple, totaling 1,253 yards and 83 receptions over his career. As a senior, he had a team-high 724 receiving yards on 45 receptions.
Webb (TE/6-3/276/Michigan/Pontiac, MI) was signed to the practice squad by the Jets (09/27/11) in Week Four. He played in 37 career games at Michigan, catching nine passes for 111 yards and two touchdowns as a Wolverine.
---