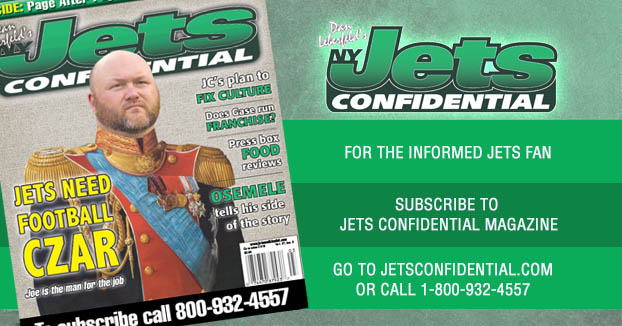 Celebs join host Teddy Atlas to aid storm victims…
DR. THEODORE ATLAS FOUNDATION DINNER TO ASSIST HURRICANE SANDY VICTIMS ON THURSDAY NIGHT, NOVEMBER 15, AT HILTON GARDEN INN ON STATEN ISLAND; 16th ANNUAL "TEDDY DINNER" GATHERS THE SPORTS STARS
Who: ESPN boxing analyst Teddy Atlas will be joined by former NFL star Sterling Sharpe, Knicks Hall of Fame Center Patrick Ewing, Giants Super Bowl XXI MVP Phil Simms, Former Knicks All-stars Charles Oakley and John Starks; former boxing champ Mickey Ward; ex Jets star Bruce Harper; Entire Cast of CBS New Hit Drama "Golden Boy" starring Theo James; "Taxi" and "Who's the Boss?" television series star Tony Danza
What: 16th Annual Dr. Theodore Teddy Dinner
When: THURSDAY NIGHT, NOVEMBER 15th
TIME: 6:00-11:00pm
Where: HILTON GARDEN INN, STATEN ISLAND, NEW YORK
Tickets and information: Call: 718-980-7037; visit: www.dratlasfoundation.com; email:AlexiV@dratlasfoundation.com
Prices: Fan tickets: $200; Champion Table:$5,000; Contender Table:$3,300; Pro Table: $2,400
MEDIA RSVP PLEASE/Contact: John Cirillo, 914.260.7436, johnnycigarpr@aol.com
This year's 16th annual Dr. Theodore Atlas Foundation Dinner this Thursday night, November 15, at the Hilton Garden Inn on Staten Island will benefit the victims of Hurricane Sandy throughout the New York area from Staten Island to Rockaway.
Boxing trainer and ESPN television fights analyst Teddy Atlas continues to fight the good fight in memory of his late father.
Giants Super Bowl MVP Phil Simms, Knicks Hall of Fame center Patrick Ewing and teammates John Starks and Charles Oakley, former NFL star Sterling Sharpe, former boxing champ Mickey Ward, and "Who's the Boss" and "Taxi" television star Tony Danza will be among the bevy of sports and entertainment stars joining boxing trainer and ESPN Friday Night Fights analyst Teddy Atlas to lend their support to the 16th Annual "Teddy Dinner."
With his annual benefit on Thursday night, Teddy Atlas has been steadfastly working to assist the victims of Hurricane Sandy through the Dr. Theodore Atlas Foundation. He took over storefront next to the foundation headquarters at543 Carey Avenue in Staten Island, and has rented two food trucks to help feed those ravaged by the hurricane. Supplies such as baby formula, water, garbage bags, cleaning fluids and gloves have been distributed in Staten Island, the Rockaways and Breezy Point. Trucks from across the country, such states as Delaware and Massachusetts have been lending a hand.
More than 800 local community members and supporters are expected to attend the gala which remembers Teddy's late, humanitarian father, a Staten Island physician, and continues his good works.
The dinner serves as the primary fundraiser of the year for the Foundation, allowing the not-for-profit community service organization to continue providing financial and emotional support to individuals and organizations in need, focusing particularly on the needs of children.
"It's wonderful that we have been able to put on this event for 16 years running now, and it is an honor to have all of these tremendous athletes, coaches, and other celebrities involved, who have been willing to give their time and money to support our cause over many years," said Atlas. "There is much work to be done – many mouths to help feed and sick children to help care for – and we are privileged to have the opportunity to do that important work. We couldn't do it without the support of all of these great people who come to the Teddy Dinner."
Tickets and tables for the event can be purchased via the Foundation's website, found at www.dratlasfoundation.com/teddydinner.html, or by calling 718-980-7037.
About The Dr. Theodore A. Atlas Foundation:
The Foundation comes to the aid of people in a variety of difficult situations, people who have nowhere else to turn for help, people who would otherwise fall between the cracks. And it does so in a very direct and a very real way. Once the Foundation identifies a person or a family in need, it moves immediately to help, and avoids any bureaucratic obstacles that might damage the recipient's pride.
In addition to helping literally thousands of individuals and families in their time of need, the Foundation has engaged in large endeavors, such as opening and operating youth boxing gyms in both Staten Island and Brooklyn, creating incentive programs in schools to encourage and motivate students, and distributing turkeys on Thanksgiving and toys on Christmas to families who do not have the financial resources to properly celebrate the holidays.
---