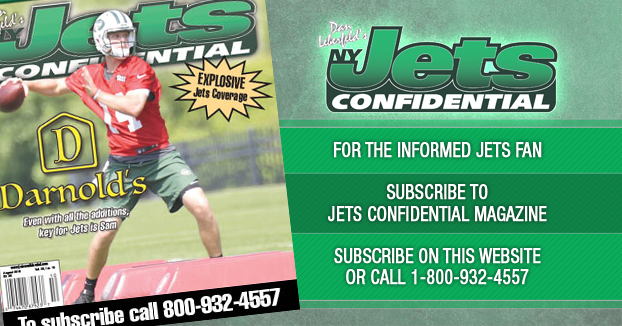 One of the intriguing story-lines for the Jets-Raiders game is how safety Antonio Allen does in his first start at corner.
How is the South Carolina-product coming along at his new position?
"(He) seems to be coming along pretty good, but again, we are going to find out on Sunday because there is nowhere to hide when you're on that field," said Rex Ryan.
What does Allen bring to the table as a cover guy?
"This guy has unusual ball skills." Ryan said. "He can flat go up and catch it. So if you're going to plan on (throwing) jump balls all day long, I like our chances."
But Ryan emphasizes the Allen-to-safety experiment could a roller-coaster ride, at least early on.
"Is he still going to be a little bit of a work in progress? Sure, he's probably not as good now as he's going to be in the next couple of weeks, or three weeks, four weeks down the road," Ryan said.
One thing that will help Allen at corner is he's very good at jamming receivers on the line.
"You watch him in man coverage (and) he actually has as good of technique as we have as far as his press," Ryan said.
---