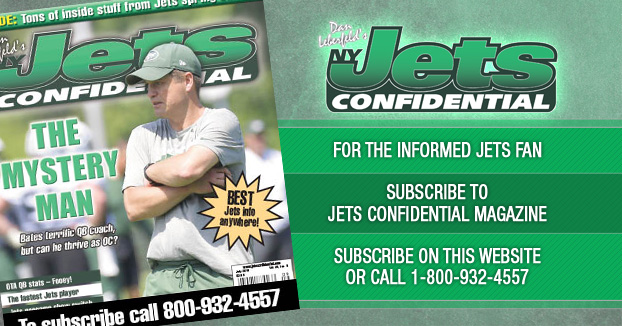 I still have no idea why the Jets signed WR Eron Riley off the Denver Broncos practice squad.
Does anybody?
Of course GM's like players on other practice squads, but generally they only sign guys they need them, due to an injury or weakness.
Do the Jets need Riley?.
Why not just leave him alone, and let him develop in Denver? That is what practice squads are for.
Now he comes to a new team with a new system with no need a receiver, and there is a chance he'll get bounced by the Jets GM a few weeks from now.
The Jets need a backup OT much more than they need another receiver.
Sometimes Mike Tannenbaum overdoes it with the roster moves.
He needs to take a breather one of these weeks.
---