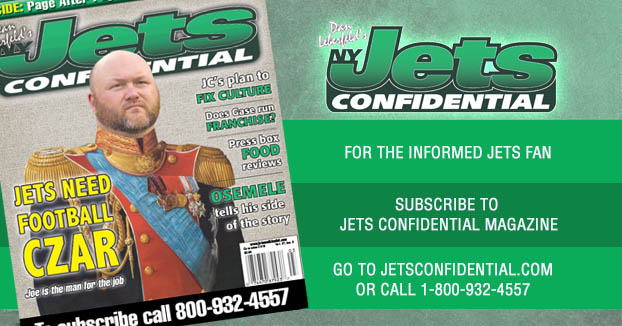 ESPN's Adam Schefter announced on Twitter that the Jets are "expected" to pursue Darrelle Revis.
"Jets are expected to pursue free-agent-to-be CB Darrelle Revis to see if they can bring him back to New York, per sources," Schefter tweeted today.
It's hard to discern how many sources contributed to this report, because it's not specified.
But the timing of this story is bizarre.
Revis is playing in the biggest game of his life later today.
This story is a distraction, so if somebody in his camp leaked this, if I'm the corner, I wouldn't be happy.
There is plenty of time, plenty of upcoming shelf life for this story, in the upcoming days and months.
The story also adds fuel to the tampering charges leveled at the Jets by New England, after Woody Johnson said the day after the regular season ended, "I'd love to have Darrelle Revis back."
The NFL is investigating whether Johnson was guilty of tampering by making this remark.
And now you have Schefter announcing, "Jets are expected to pursue free-agent-to-be CB Darrelle Revis."
Who would he get this from?
After the tampering charges, it's highly unlikely it came from anyone at One Jets Drive. If it did, that person probably shouldn't be working there anymore. Why would you talk about this if tampering charges have already been filed?
Perhaps it was Revis' agents Neil Schwartz and Jon Feinsod.
And if it did come from the Revis' camp, it doesn't make them look great.
If it did come from the agents, it almost like they putting the import of Revis getting his next big pay-day ahead of the enormous job at hand later today.
The cornerback has enough on his plate on Super Bowl Sunday, dealing with Russell Wilson and company. That is where all the focus should be. Bill Belichick hates distractions. This story is a distraction.
This story could have waited a couple of days.
***The new issue of Jets Confidential Magazine is on news stands. It might be our best issue ever. It's loaded with page after page of good stuff on Gang Green. Tons of Jets Whispers. A must read for die-hard Jets fans. Pick one up today, or to subscribe, call 1-800-932-4557 (M-F, 9-5). You can also subscribe to the magazine on this website.
---