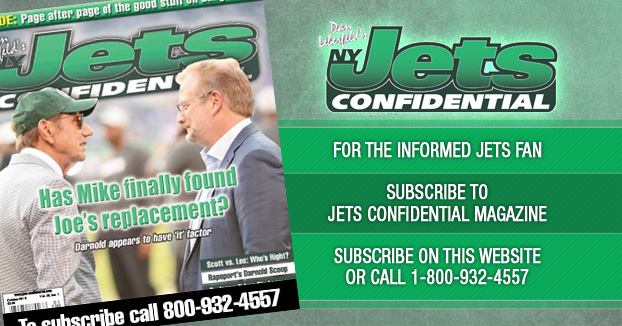 Who is going to start at quarterback for the Baltimore Ravens on Sunday against the Pittsburgh Steelers?
They are evaluating three options – Matt Schaub, Jimmy Clausen and Ryan Mallett.
"I just don't want to put any parameters on it right now," Harbaugh said. "It's a unique situation right now that we're in, obviously. It's different than normal. We'll see how it plays out. [We are] probably not going to say anything. We'll see who the guy is. I don't know who the guy is going to be right now at this stage."
So in what is pretty rare scenario in the NFL, the Steelers' defensive coaches must prepare for three different quarterbacks. Usually in these uncertain quarterback scenarios, it's between two guys. Preparing for three is a lot of extra film study, and somewhat tedious.
"We'll see where it goes this week," Harbaugh said about his quarterback decision.
**To subscribe to Jets Confidential Magazine or order it as a Christmas gift, call 1-800-932-4557 (M-F, 9-5).
---