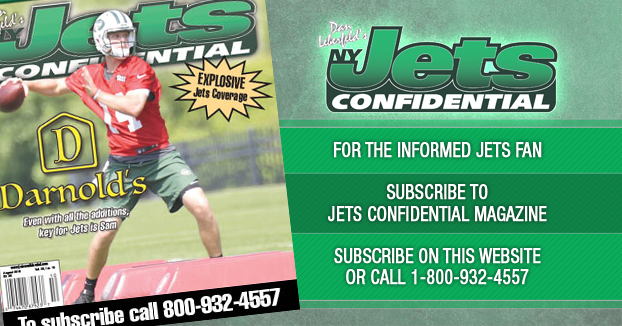 Florham Park – Over the last few days, the Jets have added cornerbacks Phillip Adams and Leon McFadden.
Neither player distinguished themselves this summer, so these moves would qualify as "kicking the tires."
Perhaps they will work out, perhaps they won't.
So there could be more cornerback moves in the offing.
One name that could make sense, after Week One, is Champ Bailey.
The veteran corner was released by the New Orleans Saints on the final cut-down, but still wants to play. He was hobbled by a foot problem this summer, but his agent says he's now healthy.
"He is fully healthy now," agent Jack Reale told NFL.com. "He had a plantar problem, which is resolved, but he just missed too much time for the coach's evaluation to be complete and unfortunately in the last two games they didn't throw at him, so he couldn't show his stuff. He is fine."
Bailey is definitely a player you don't want to sign for Week One, since he's had trouble staying healthy over the last few years, and you don't want to guarantee his salary for the season. In the NFL, if you are on a roster for the first game, your salary is guaranteed for the season. If you sign after Week One, you are paid week-to-week.
While the 36-year-old Bailey isn't the player he used to be, he's still serviceable, and would be a terrific mentor/teacher for young corners like Dee Milliner, Darrin Walls and so forth.
And he's familiar with the Jets' style of defense, since he was with Rob Ryan in New Orleans this spring and summer.
---