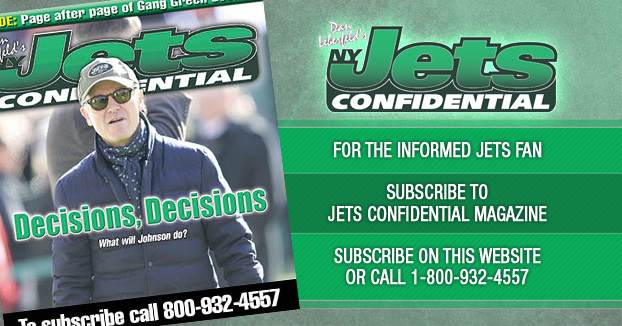 The Jets are battling the Pittsburgh Steelers and Kansas City Chiefs for the two AFC Wildcard spots. All three teams are 8-5.
Other teams could sneak back into the race, but that is unlikely.
And the Chiefs could be without their best pass rusher down the stretch.
Linebacker Justin Houston, who had 22 sacks in 2014, is battling a knee injury, and is likely out for the rest of the regular season.
This is a bad injury for the Chiefs. Pass rushers of this magnitude are rare. Houston can be a game-wrecker at times.
The Chiefs will certainly miss Houston in their last three regular season games, all contests with huge Wildcard ramifications.
***The new issue of Jets Confidential Magazine is out. To order a JC gift subscription for a relative or friend for Christmas, call 1-800-932-4557 (M-F, 9-5).
---