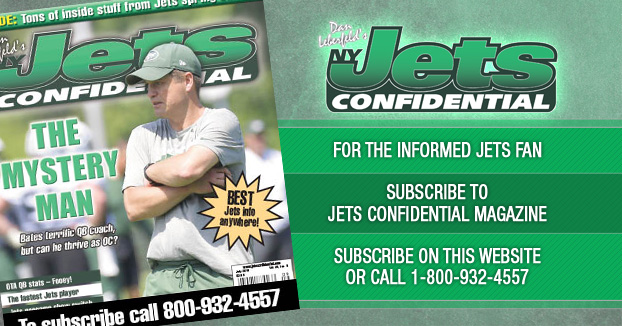 We keep hearing from some quarters that Rex Ryan needs to get more involved in the offense.
First off all, since none of use are in the meetings at One Jets Drive, how do any of us gauge his current level of involvement in the offense?
Last week, the Jets went with a "ground-and-pound" approach complimented by a conversative, low-risk passing attack. You don't think Rex's fingerprints were all over that plan?
Also, if Rex gets "more involved" in the offense, will that help Mark Sanchez be more accurate or read defenses better?
This is a really silly angle.
---