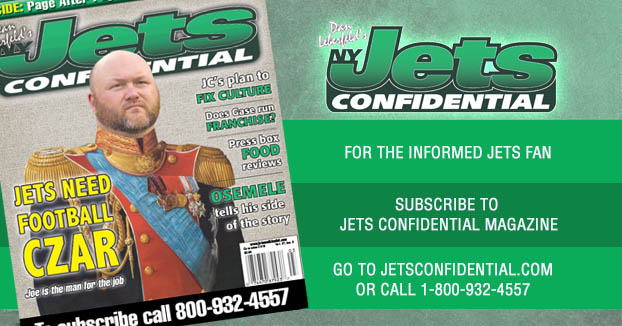 Florham Park – Late in the first half of the Jets 19-14 win over the Oakland Raiders, Geno Smith failed to connect with tight end Jeff Cumberland, who was wide open down the deep middle.
But this inaccurate pass wasn't Smith's fault.
Jets center Nick Mangold got pushed back into Smith by Raiders defensive tackle Antonio Johnson, so the quarterback couldn't set his feet.
Since Smith's mechanics were messed up by Johnson, he couldn't step into the throw.
---