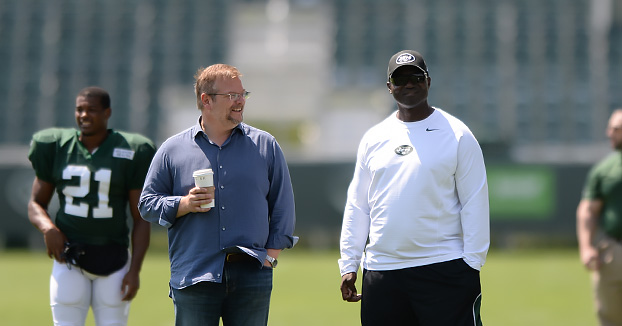 The Jets hired a new position coach to lord over a unit that struggled last year.
The Jets' secondary didn't have a good season last year, and not only did they get rid of several players, but they hired a new defensive back's coach – Dennard Wilson.
Wilson comes very highly-regarded, and is coaching the heck out of the Jets' defensive backs this summer. He's giving it everything he's got.
But to me, Wilson's input shouldn't end on the coaching field, but should extend to the player personnel meetings.
Some of the Jets' decisions in regard to the secondary the previous two years weren't ideal. They could use a new set up eyes to help them evaluate the secondary.
Forget how much guys make, or where they were drafted – eschew political personnel decisions.
The Jets should lean heavily on Wilson as to who they keep and who they play.
Listen to the new kid in town – he's really smart.
---