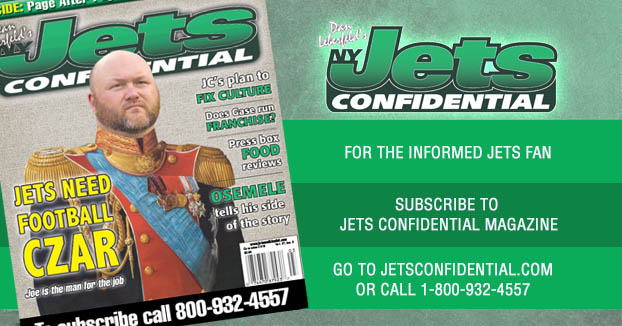 Over the last few days, I've seen headlines all of the internet along the lines of "Jets sticking with Ryan Fitzpatrick at quarterback."
Very big story on NFL websites.
The evolution of this story is kind of interesting.
After Jets loss to Houston, Todd Bowles was asked a bunch of questions on whether he was staying with Fitzpatrick.
On Monday as well.
Bowles clearly wasn't thinking of making a change.
Does the mere presence of questions on a topic make it a legitimate angle?
I've never understood this dynamic.
It seems odd to me.
It's almost like manufacturing the news instead of reporting.
***A subscription to Jets Confidential Magazine makes the perfect holiday gift for a Jets fan. Awesome inside information on Gang Green delivered to their mailbox every month. Call 1-800-932-4557 (M-F, 9-5) to order the gift that keeps on giving.
---