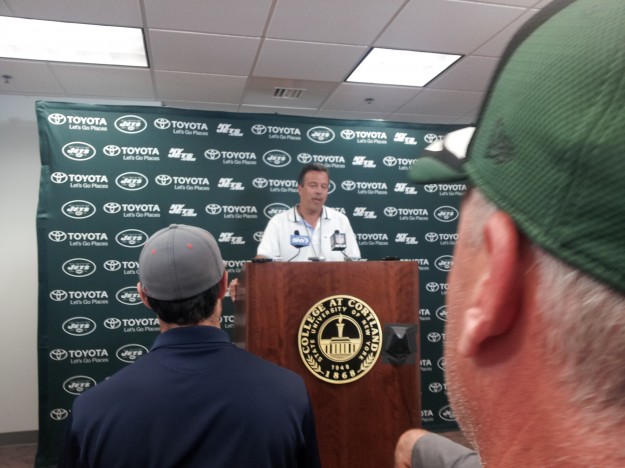 Cortland – One of the best plays of the Jets' preseason win over Indianapolis was a block.
On Chris Johnson's one-yard touchdown run in the second quarter, WR David Nelson threw a textbook cut block, which helped pave the way for the score.
Nelson was in motion from right to left, and stopped right behind left tackle D'Brickashaw Ferguson before the snap.
And he proceeded to execute an outstanding block on Colts safety Delano Howell, and Johnson ran behind Nelson for the score.
Rex Ryan was raving about Nelson's block today.
"If you cut a guy and his helmets the first thing that hits the ground, that's a heck of a block and that's what he did on Chris Johnson's touchdown run," Ryan said. "That was big-time."
And for a receiver, Nelson is a big-time blocker, almost like having another tight end.
---