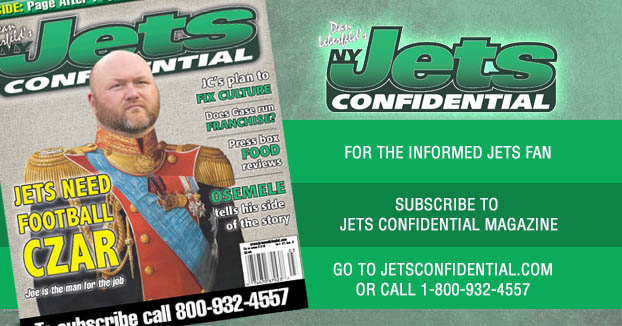 Are the Jets ready to roll in the brave new world?
Talking about the brave new world of the 2020 NFL draft, which is being done virtually, starting Thursday night, with all team officials communicating from their homes, due to the Coronavirus.
"I think we've settled in to our working conditions," Jets GM Joe Douglas said.
Douglas feels the Jets' computer department, led by Tom Murphy and Steve Piazza, has done a fine job setting up the Jets' remote operation.
"Like I mentioned before, our IT department has really shined during this time, and they've really put us in a position to communicate seamlessly with all our different groups," said Douglas. "The set-up allows me to go through segmented groups, and have necessary conversations, for us to be effective."
The GM thinks the remote set-up is designed so well, it's almost like being at the Atlantic Health Training Complex.
"I think we have set everything up to be as close as possible to the experience as if we were back in our facility in Florham Park," Douglas said.
What if Douglas' line goes down before the Jets are about to make a pick?
"We have the ability to make our selection in the unlikely event that there is a glitch," Douglas said.
Jets assistant GM Rex Hogan will likely make the pick if Douglas line goes down.
"We have all our protocols in place and I think we're going to have a smooth draft," Douglas said.
****************************************************************************************
To subscribe to the monthly Jets Confidential Magazine, click below, or call 1-800-932-4557 (M-F, 9-5). So much stuff about Gang Green you won't read anywhere else. A must-read for Jets fans. A subscription makes a great gift for a Jets fan!
---