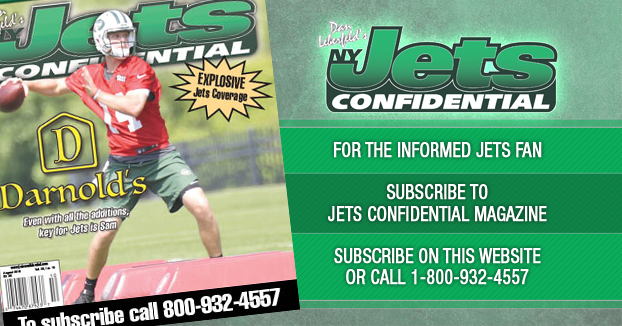 Indianapolis – While the Jets deserve a lot of credit for beating the Indianapolis Colts to get to 2-0, it is a little perplexing why they couldn't get more done offensively, against a team ravaged at cornerback.
The Colts entered the game with three corners out, and then lost their best corner, Vontae Davis, in the second quarter, due to a concussion.
However, the Jets were very inconsistent in their passing game, failing to exploit the Colts' dire cornerback situation as much as they should have.
The Colts clearly had a solid defensive plan to deal with their lack of corners.
What did they do?
"Not a whole lot of man coverage," said Jets QB Ryan Fitzpatrick. "When they did play man coverage, there was always a safety over the top of Brandon (Marshall). It was their goal to take him away. They did a decent job. They did a good job in the run game a lot of the day too.
"I think offensively we didn't play as well as we wanted. That might be an understatement."
What could the Jets have done better against this defensive strategy?
"We've got to continue to be more efficient throwing some of those shorter passes," Fitzpatrick said. "We can't afford incompletions, and we can't afford to not convert on third-and-shorts."
Fitzpatrick added, "we've got to get better for sure."
****Subscribe to the monthly Jets Confidential Magazine by calling 1-800-932-4557 (M-F, 9-5) or you can subscribe on this website.
---