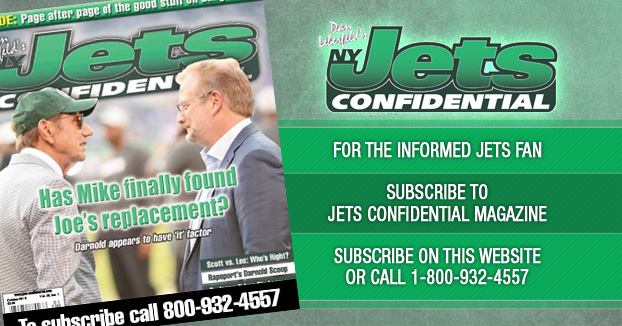 A lot of talk today about whether Ryan Fitzpatrick will be back with the Jets next year.
Todd Bowles was asked a number of questions about this in his press conference.
This is not the time for that.
It's a distraction.
The Jets have enough on their plate right now as they try to stay alive in the AFC Wildcard hunt.
This is a topic for after the season.
If I were a Jets player or coach, and I was asked about this, I'd pull a Belichick and say, "Anybody have any questions about Dallas?"
***The new issue of Jets Confidential Magazine will be on news stands later this week. One of our best issues ever – tons of inside info on Gang Green. To subscribe, or order a Jets Confidential subscription as a Christmas gift, call 1-800-932-4557 (M-F, 9-5).
---