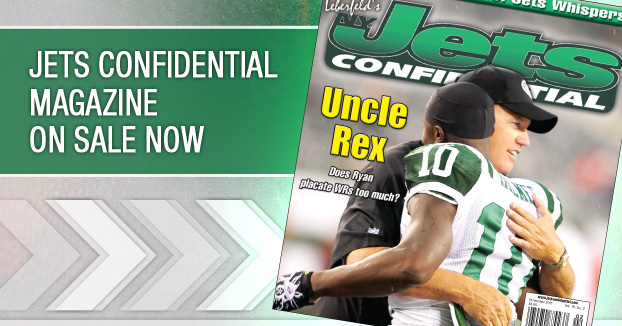 Now is a great time to subscribe to Jets Confidential Magazine, an amazing monthly publication with page after page of great inside information on Rex Ryan's club.
Only the good stuff – no blather and filler.
It's great bathroom reading!
To subscribe call 1-800-932-4557.
Or even better, grab a combo deal on this website – a year of premium website content and and a year of the magazine.
The content in the magazine is different than the website.
That is 1-800-932-4557.
A great gift for a Jets fan.
---