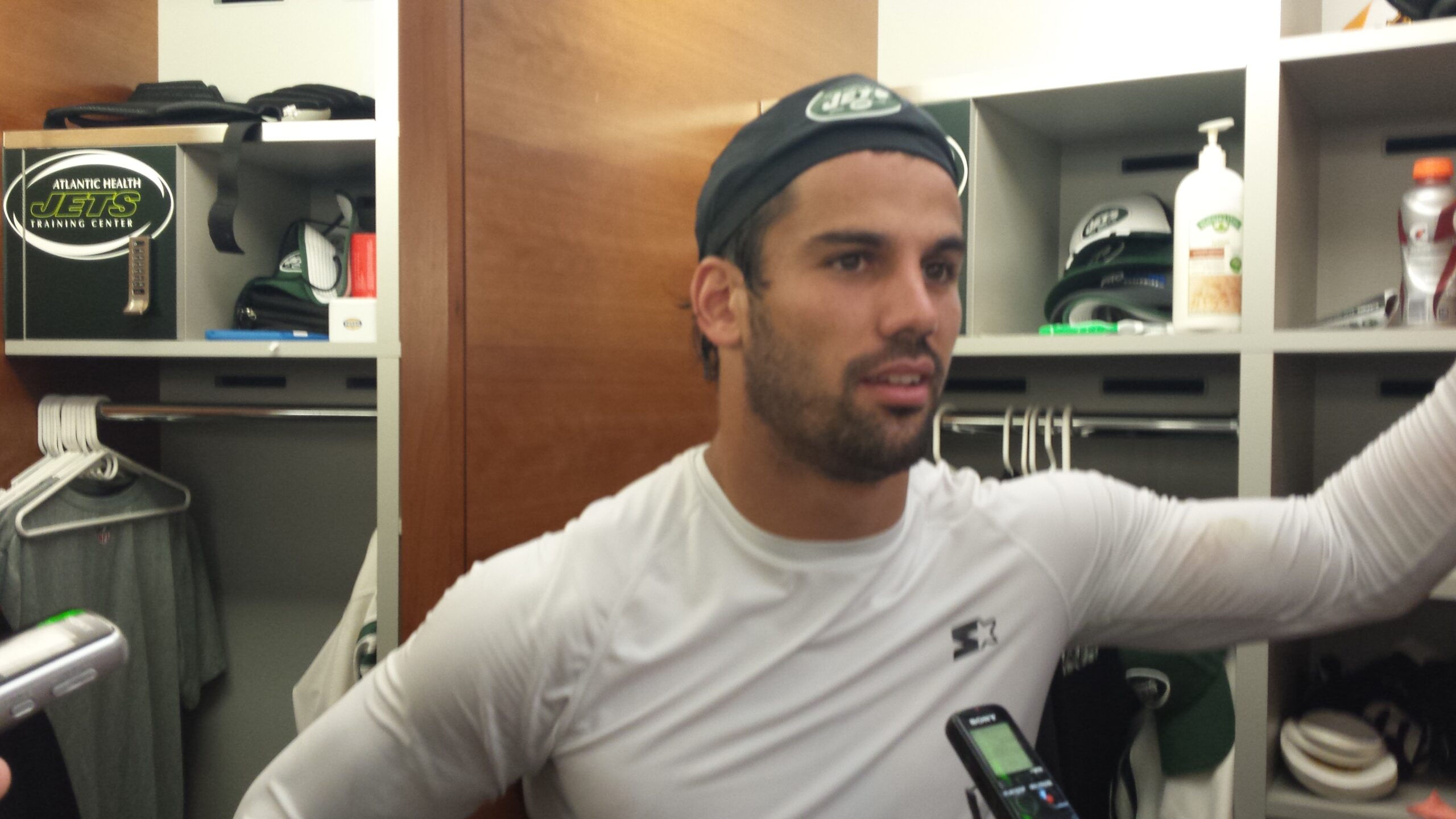 Content available exclusively for subscribers
Please subscribe now to unlock this article!
What went on yesterday with the press and the Jets' star receivers would certainly qualify as Kabuki Theatre . . .
Interesting headline on the Jets' website yesterday.
"Jets Declare It's Time to Move Forward."
This was the team's actual website writing about the Ryan Fitzpatrick contract dispute that doesn't seem close to a resolution.
And what followed was a story on the wide receivers missing last week in what might have been a planned boycott, and how Geno Smith looked good.
Was that headline on their website a statement from the organization about Fitz?
In a way.
Things can be pretty calculated on that site.
Like most team sites.
To me, they are saying to Fitz, we are moving on with you or without you.
But while Brandon Marshall and others said nice things about Geno Smith's progress on Thursday, don't for a second misconstrue the meaning of that.
These guys might say the politically correct things about Geno, but they want Fitz to be the starter this year.
Marshall set franchise marks with 109 receptions and 1,502 receiving yards in 2015.
Decker had a fine season as well, with 80 receptions for 1,027 yards and 12 touchdowns
These guys want Fitz, and they will be pissed if he's not re-signed. And it's quite possible that both guys did boycott last week.
After attending their press briefings on Thursday, I'd say a lot of word games are being played here.
They both said they were away with their families last week. That is true, but remember, you can make plans to be with your families and boycott at the same time.
Semantics?
You know what I'm saying? If they say they made plans to be with their families, that could be true, but it could also have been a boycott. We might be looking at a double-edged sword. But if they stick to the family angle, they don't have to admit it was a boycott.
However, here is something to chew on.
The Jets' off-season program goes on for a couple of months. Why would they both choose to miss the same week to be with their families? Remember, in a couple of weeks, once the veteran mini-camp is over, concluding the Jets' off-season workouts, they will have 5-6 weeks to be with their families leading up to training camp? So why did they both need a break in late May? And the break they both needed was the same week?
So you make up your own minds about whether it was a boycott or not.
And you all know I'm not a special-pleader for the media. I bash media behavior in this space all the time. But before everyone trashes reporters for getting the "boycott" angle wrong, keep in mind a game of semantics might be at work her. You can be with your families and boycott at the same time.
But they both want Fitz back, and while they might say all the right things, they aren't interested in anybody else starting.
The mercurial Marshall could blow a gasket if his guy isn't back in the fold, so the Jets better be careful how they handle this.
June 3, 2016
Premium will return by 9:30 pm on Monday.