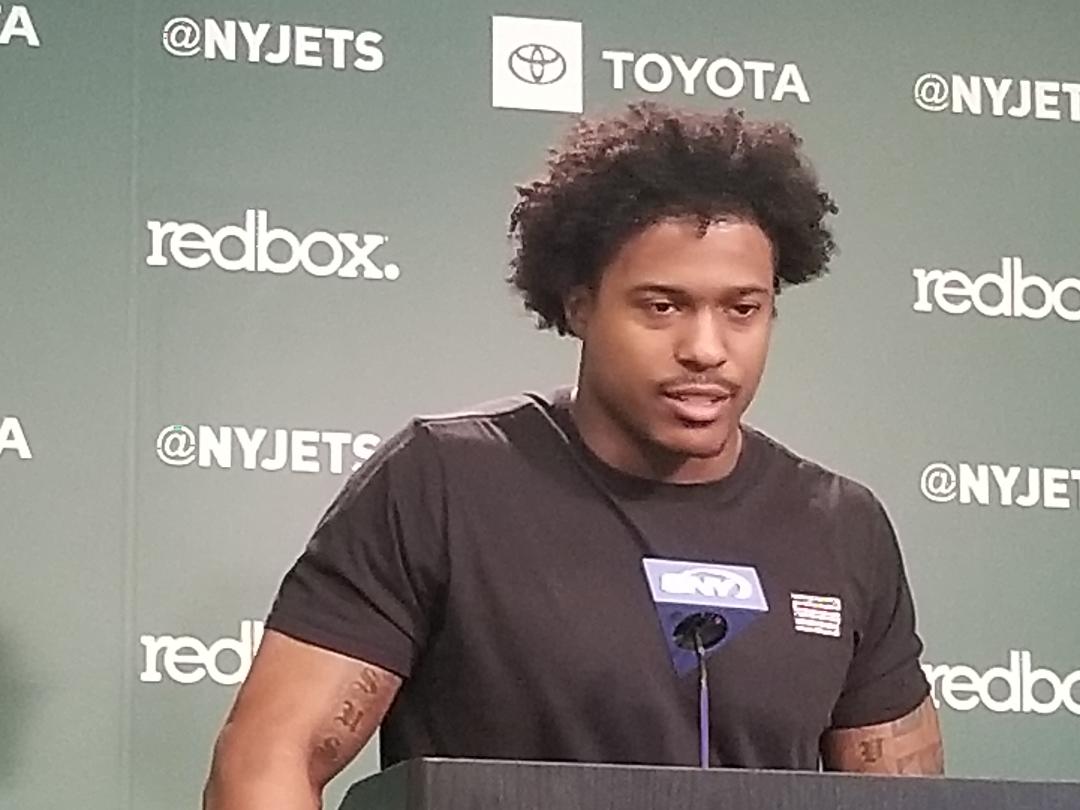 Content available exclusively for subscribers
Please subscribe now to unlock this article!
A few observations from the two open practices . . .
It's hard to tell too much about the state of the Jets in these practices because it's not offense vs. defense.
The two sides of the ball worked separately at all times during these two sessions – one on Tuesday and the other on Wednesday.
Adam Gase was pretty hands off in these practices, letting his coordinators and position coaches handle the drills.
He did some work with the quarterbacks, but let offensive coordinator/quarterback coach Dowell Loggains handle the quarterbacks quite a bit.
As for the defense, Gase has zero involvement. That side of the ball is totally Gregg Williams' baby. Gase is 100 percent hands off.
I'm sure that is the agreement Gase and Williams made in order for Williams to take the job. He's basically the head coach of the defense.
And you can see watching Williams work the last couple of days, he's a great motivator.
"He's the kind of coach you would run through a wall for," Jets cornerback Trumaine Johnson said about Williams. Johnson played for Williams with the St. Louis Rams.
Williams is one of the best defensive coordinators in the business. That is pretty obvious.
But looking closing at the player personnel out there on defense for the Jets in these practices, I do think Williams, even with his top-shelf play-calling and motivational ability, needs more talent.
The cornerback situation is a little precarious.
It really doesn't matter what Trumaine Johnson is getting paid, you have to deal with the reality of how he played last year, and aside from a couple of games, he was pedestrian. His speed is an issue at times. There no way around it.
On the other side you have Darryl Roberts, who is a guy who can get you through a few games as a starter, but probably not an ideal season-long starter. He is probably is a better fit in the sub-packages. Yes he has good speed (sub-4.4) and is tough (very willing tackler), but might not be consistent enough to merit starting all season.
Brian Poole will be the nickel back, and is a huge upgrade at the position.
If the Jets trade down in the first round, and perhaps get extra picks, selecting a corner early can't be out of the question.
And they need another pass rusher – whether it's an interior player like Quinnen Williams, or an edge guy like Nick Bosa or Josh Allen.
In these practices you had Jordan Jenkins and Brandon Copeland at outside linebacker. Both are smart, tough players, but don't have the first-step quickness or quick twitch to consistently take the edge.
Frankie Luvu could be an X-factor here. He needed to get stronger this off-season, and looking at him in practice, he clearly is bigger and stronger now.
Another X-factor at OLB is Tarell Basham, a former Indianapolis Colt, the Jets claimed on waivers last year. Of all the Jets current OLB's, he has the best size (6-4, 250) and moves well – he's moves like a basketball small forward out there.
But my gut is telling me watching the last couple of days, another corner is needed and another pass rusher.
We will see what Mr. Coffee can deliver during the draft.
April 24, 2019
premium will return by 11:30 pm on Thursday.