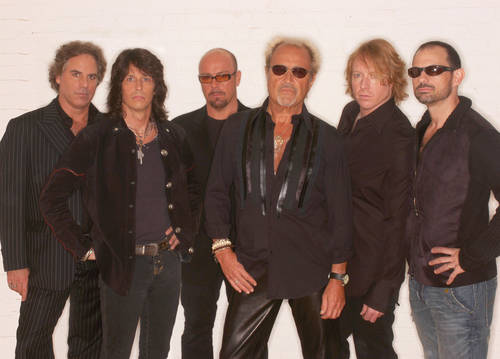 Rested coming off the bye-week, it's time for Dan to serve up another heaping helping of Jets Whispers from Florham Park. Check it out . . .
Darrelle Revis was wearing a sleeve on his left leg. This spandex-like item helps keep the leg extra warm, so theoretically, it can help keep his hamstring loose.
After the team's stretching session, Revis did some extra stretching of his hamstring while the special team's part of practice took place . . .
With Santonio Holmes now getting a ton of reps on offense during games, I've noticed Jerricho Cotchery getting more and more work on special teams in practice.
Remember, prior to emerging at wide receiver, Cotchery was a terrific special team's player for the Jets.
Now that Holmes is taking some of his reps at wide receiver, the selfless Cotchery has no problem helping out of special teams. While some players would bristle at this scenario, Cotchery has no problem with it . . .
I think Drew Coleman is playing hurt. He's wearing a sleeve on his left leg and is running with a limp. He suffered some kind of leg injury in the Minnesota game . . .
The Jets music playlist at practice on Thursday was eclectic. It started with a rap song by Gangstar called "Mass Appeal" and a later on included "Jukebox Hero" by Foreigner (pictured above) . . .
The Jets added cornerback Will Billingsley to the practice squad this week and they clearly like the guy a lot. Why do I say that? Because he seems to be injured. He wearing a bulky brace on his right knee, and it seemed to impact his running a little. So clearly the Jets are going to have him learn their system, while getting his knee to 100 percent. He spent almost two years on the Dolphins practice squad, so clearly Miami really liked the North Carolina A @ T product, and the Jets feel the same way . . .
Expect a big special teams game from Mike Westhoff's gang. Why do I say that? Not just because Mike is a great coach, but the Packers have had a personnel bus station at Lambeau Field.
With all the injuries they have suffered, they have been bringing new guys in constantly. This generally leads to bad special teams play because a lot of new guys who are added are backups, and they have to play specials, with little time on the team, and they are apt to blow assignments. This was a problem for the Miami Dolphins, especially in their losses to the Jets and New England, and this led to the dismissal of their special team's coach.
And by the way, one of the players Miami whacked for bad special teams play against the Jets, linebacker Erik Walden, was just signed by Green Bay . . .
Practice squad wide receiver Logan Payne is now practice with the team, but he's clearly still not 100 percent. He has foot issues . . .
A big focus during the bye-week was finding ways to improve the Jets 27th ranked passing offense. Expect some new wrinkles against Green Bay . . .
Both Rex and Mike Pettine went out of their way on Thursday too say they don't care where a guy is drafted because they are in the "winning business."
So perhaps this is the week that Vernon Gholston is inactive.
Look-it, I have nothing against the guy, but he's just not contributing much.
And with Trevor Pryce now ahead of him for the third end spot, and Jarron Gilbert added to the regular roster this week, those are two ends now in the picture, who weren't at the beginning of the season.
Rex was wondering out loud today how he can get Josh Mauga active on Sunday.
Perhaps they can get him active, but sitting Gholston this week . . .
It's that time of year again. My good friend Steve Serby is writing "the Jets look Super." . . .
---