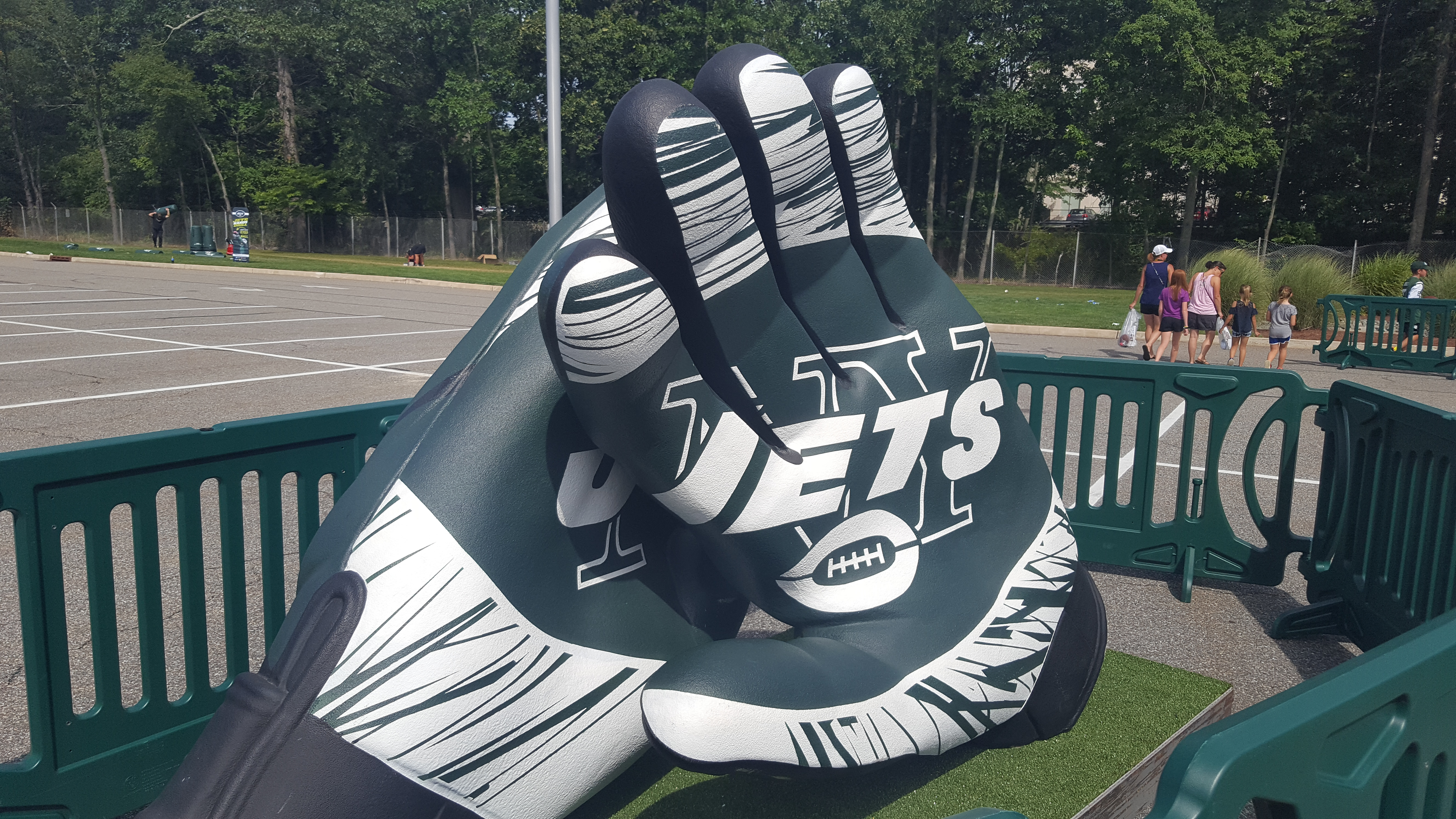 Content available exclusively for subscribers
Please subscribe now to unlock this article!
Every Jets draft pick made the team. It's what you strive for as a personnel department.
And the Jets accomplished that.
All their 2017 picks made the roster, aside from one, cornerback Jeremy Clark, who is still on the PUP list, where he is a rehabbing a knee injury suffered last year at Michigan.
So they nailed every pick.
That is what you are looking to do when you are building through the draft.
Like I've written many times before, most of the decisions on the 53-man roster are made before training camp starts – a lot self-fulfilling prophecies.
How many surprises are we talking about?
Mike Pennel beat out Deon Simon as their backup nose tackle. Not a huge surprise. Pennel is better than Simon. The reason Pennel isn't in Green Bay anymore is off-the-field issues, not on-the-field performance. And Pennel makes no money, so adding him isn't costly.
Any other surprises that you couldn't have predicted on July 28 when they reported for camp?
Of course there are three new players they added during the summer who you knew were locks to make the team – safety Terrence Brooks (from the Dexter McDougle trade), defensive end Kony Ealy (waiver claim) and wide receiver Jermaine Kearse (Sheldon Richardson trade).
But that is about it.
Everything else was predictable.
Center Jonotthan Harrison made the team as the interior swingman – he can back up at all the interior line positions. Not a surprise. The guy started 23 games for the Colts at center, and is a polished, capable NFL lineman.
Fifth-round outside linebacker Dylan Donahue made the team over Frank Beltre.
We saw this coming. Not a surprise.
Donahue is Kevin Greene's pet project.
Jason Vander Laan made the team as the Jets #3 tight end. While he had a solid camp, he was probably headed to the practice squad until Chris Gragg, who was having an excellent summer, hurt his ankle on a cheap, shot super-low hit as he was extending for a pass down field.
The Jets released Lucky Whitehead with an injury settlement.
Before he hurt his foot, he really didn't flash as a kick or punt returner. While he has electrifying speed and quickness in the open field, it didn't manifest itself in results before the injury. He didn't do anything to merit keeping him on the active roster while his foot heals. They can always bring him back when he's 100 percent after rehabbing on his own.
Marcus Murphy is going to be the Jets kick/punt returner. He also fills the roll of fourth string running back. We all knew the returner was going to come from the outside. We knew that going in.
So not a lot of shocking moves.
Some other moves might be coming up as the Jets scan the waiver wire, and they should land some player since they are so high in the pecking order, picking sixth overall.
But in closing, not a lot of surprises on the final cut down.
And kudos to the Jets' personnel department on every draft pick making the team.
They nailed the 2017 draft.
September 2, 2017
Premium will return by 9:30 pm on Monday.