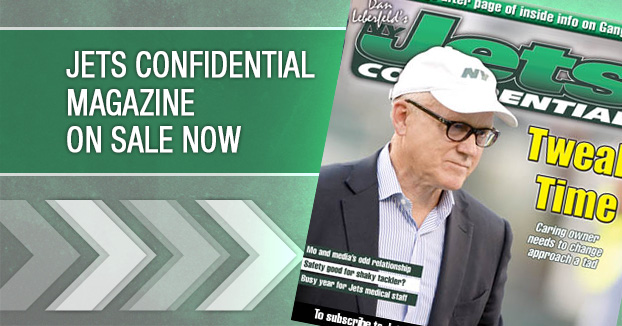 Some are trying to drive a philosophical wedge between Jets owner Woody Johnson and coach Todd Bowles. But is it really there? Here is my take . . .
Some are saying that Bowles is trying to win now, and Johnson is looking to rebuild in 2017?
"If you want to go to the promised land, you have to go in a certain direction," Johnson told ESPN Radio. "I think this is a direction we've never tried in the 17 years I've been associated with the Jets. We've never gone this way. Get the right type of player in the locker room, build through the draft, young free agents that a lot of guys don't even pay attention to, the guys who weren't drafted.
"What we've done over the years is trade picks away and put too big an emphasis on free agency and not enough emphasis on developing our own."
Todd Bowles said in March – "You rebuild as far as people and names but you don't rebuild in terms of trying to win or not win-we're trying to win all the time. We're always trying to win. We don't do anything in the mindset [of rebuilding]."
So what is going on here? Simple. The comments from Johnson last week weren't eschewing winning. It was more an admission by the owner that big splash moves he made in the past aren't going to bring a championship to the Jets.
Whether it was the Brett Favre and Tim Tebow trades or the signing of Darrelle Revis to a monster deal in 2015, it's not the way to go.
And you can also throw in the big draft day trades to move up and pick Dwayne Robertson and Mark Sanchez.
The Revis' mess was the final straw, and Johnson had an epiphany, perhaps in part due to all the criticism he received the last two years, for signing an over-the-hill cornerback to a monster deal, for the wrong reasons.
Johnson realized he had to stop with the quick fix, splashy moves, and focus more on building the Jets' roster the right way.
So what is going on with the 2017 Jets?
It's a confluence of what Johnson and Bowles said.
Yes, the Jets are getting younger, but that doesn't mean they are writing off the season.
*****The post-draft blockbuster issue of Jets Confidential comes out next Monday. Don't miss out. So much good stuff on the Jets' draft and plenty of Whispers. To subscribe to this monthly must-read for Jets fans, click below or call 1-800-932-4557 (M-F, 9-5).
---