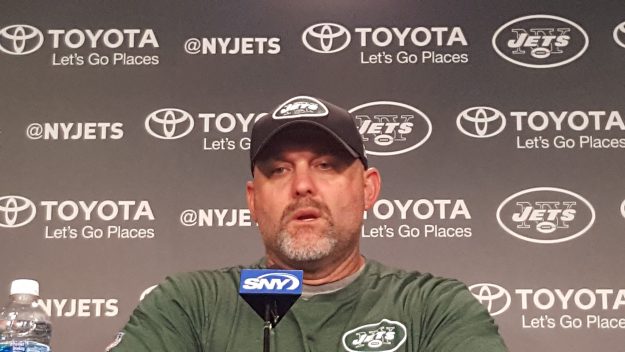 So far, John Morton has done a solid job in his first year as Jets offensive coordinator. However, we will learn even more about him in the last three games.
In the Jets' first 13 games, Morton had Josh McCown under center. McCown proved the off-season psychics wrong and did a very nice job for the Jets, but he's now on IR with a broken wrist.
So in the last three games, Morton is going to have Bryce Petty under center; maybe a little Chistian Hackenberg.
McCown was like a coach on the field with his ability to get guys lined up right and calling workable audibles. He also displayed good pocket presence, field vision and accuracy. With one of their young quarterbacks under center, all these strengths likely won't be as well represented.
So it's up Morton to micromanage what his quarterback is doing on the field with confidence-building play-calling. Now, Morton needs to be more the eyes and ears on his quarterback on the field.
Morton needs to do a masterful job from the booth for the Jets to have a chance at winning any of the last three games.
Let's see what he's got.
*****Jets Confidential Magazine makes a great holiday gift for a Jets fans. To order a gift subscription, call 1-800-932-4557 (M-F, 9-5).
---