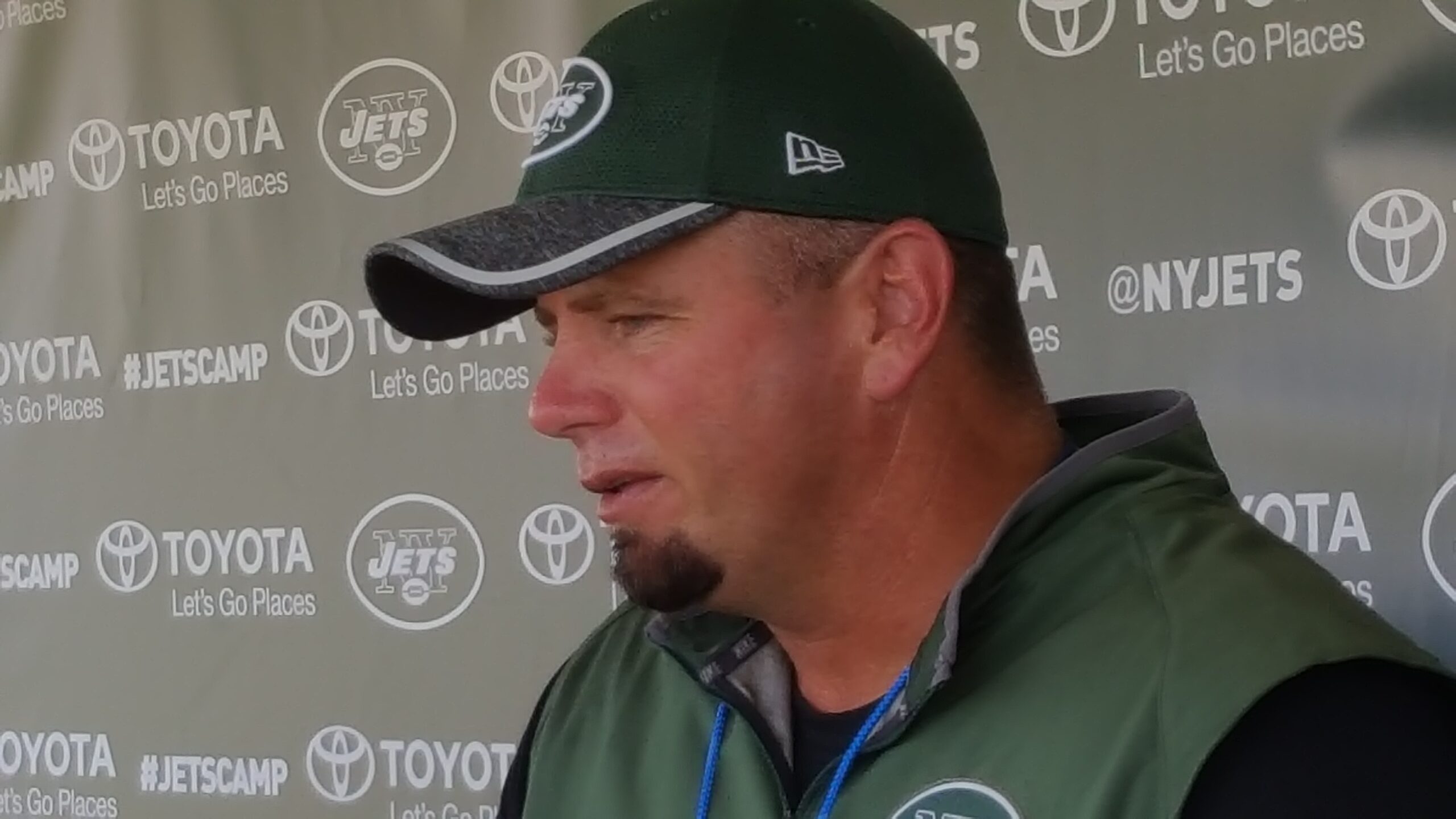 Content available exclusively for subscribers
Please subscribe now to unlock this article!
New Jersey – I think Todd Bowles hit this one out of the park. The proof will be in the pudding, but so far it looks good . . .
I've said this before, and I will say it again, I think Todd Bowles hit his special teams coach hire out of the park.
Brant Boyer is awfully impressive.
He seems like the perfect guy to fix the mess that was the Jets' 2015 special teams.
I asked him today what mindset he wants from his kick and punt cover guys. This area was a problem last year.
"To hunt. I didn't come here to paint," Boyer said. "I came here to get these guys to roll and to hunt. That's all I've tried to do, to get these guys to play their butts off, to say it nicely. To get them to hunt these guys down. They've done a great job of buying in; the core guys have. They're playing their butts off. They've done a fantastic job of buying in and understanding what we're looking for, that's for sure."
Known to drop an "F-Bomb" or two on the field, this guy doesn't mess around.
And this is what the Jets needed.
Bobby April is obviously a highly-regarded special teams coach. He now in Tennessee, amazingly the ninth NFL team where he has run the special teams.
And there is no question, he was victimized by not having enough good core special team's players.
Honestly, while overall, Mike Maccagnan has done a solid job as Jets GM, he left the special team's short-handed last year. They just didn't have enough guys with the right skill sets and mindsets to run down on kicks and punts.
When Maccagnan cut Saalim Hakim and T.J. Graham on the same day, that wasn't a great idea. They were two of the Jets better kick/punt cover guys from the year before, and they were gone in one fell swoop.
To Maccagnan's credit, he learned from his mistake on special teams last year, and did a nice job of keeping guys on the roster this year to aid and assist the special teams coach, like linebackers Josh Martin, Bruce Carter and Julian Stanford. All are excellent special team's players. Rontez Miles was around before, but he seems to have taken another step under Boyer – consistently running down field like a wild man this summer. Bringing back Antonio Allen will also help Boyer.
The area also needed some tough love, and that is what Boyer is providing.
I don't want this to come across the wrong way, but April, who is a super nice guy, was too nice in my opinion, too Mr. Rogers.
Boyer is more like "The Terminator" out there. Kicking butt and taking names.
Now he doesn't embarrass guys. When he cusses up a storm it's more directed to everyone than an individual.
And one reason the guys listen is he has a lot of street cred. He was a heck of a special team's player during his career – a maniac running down field on kick and punts.
Good hire.
September 8, 2016
Premium will return by 9:30 pm on Friday