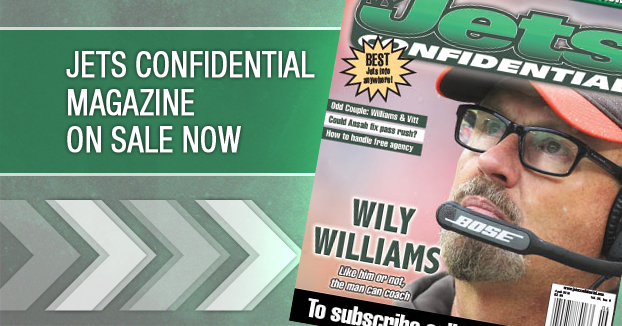 Atlanta – Jets nickel back Brian Poole returns to Atlanta where he played for the Falcons the last three years. Why did they let him go?
The Falcons didn't want to let him go. People act like they dumped them. It's not true.
The Falcons didn't want to lose him, but had cap issues, and also had a talented, cheaper nickel back option in the building (Damontae Kazee).
Last summer, Poole competed with Kazee for the nickel spot. Poole won, but Kazee ended up starting at strong safety after Keanu Neal blew out his knee in Week One. Kazee had a great year, ending the 2018 campaign with seven picks. But at 5-10, 184, Kazee is a much better fit at nickel back then at safety, so the Falcons want to move this talented ball-hawk back to his more natural nickel spot. Also Neal is coming back, so they don't need Kazee at strong safety, but they want him on the field. Also, Falcons starting cornerback Dez Trufant is good in the slot.
The Falcons didn't want to pay Poole a first or second-round tender. The first-round tender was $2.9 million and the second-round tender, $2.1 million. Poole made $630,000 last year, so when the Jets offered him a one-year deal for $3.5 million, the Falcons let him walk.
So while the Falcons liked Poole, they didn't want to pay him what the Jets did.
The nickel back spot was problematic for the Jets the last few years. The Jets need better route-recognition, diagnostic ability and anticipation at this position, so Poole is just what the doctor ordered.
Poole has sophisticated coverage eyes and top-shelf instincts.
*************************************************************
To subscribe to the monthly Jets Confidential Magazine, click below, or call 1-800-932-4557 (M-F, 9-5). So much stuff about the Jets you won't read anywhere else. A must-read for Jets fans.
---