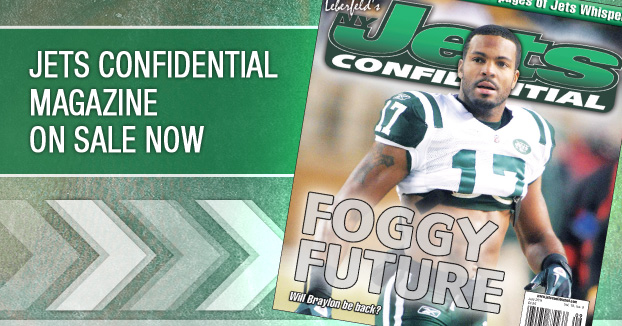 The latest issue of JC Magazine is out, and loaded with page after page after page of great info on Gang Green. Don't miss out! It's got page after page of the good stuff. A motherload of Whispers!
To subscribe to this must read for Jets fans, call 1-800-932-4557 (M-F, 9-5) or you can subscribe on this website.
The publication is also on Tri-State area newstands.
Check it out!
---