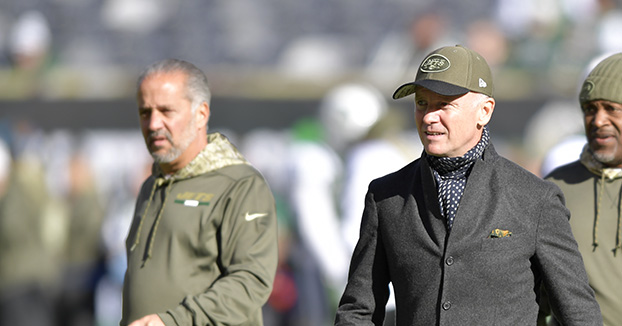 When it comes to high praise, it can't get much more powerful than this.
Jets owner Christopher Johnson took some criticism for giving two-year contract extensions to GM Mike Maccagnan and Todd Bowles, with his team coming off a pair of 5-11 seasons.
However, he categorically disagrees with critics of the decision; Johnson is a huge fan of the Maccagnan/Bowles duo.
"I think they're really quite extraordinary," Johnson said about Maccagnan and Bowles last week.
That's about as effusive as praise can get.
*****To subscribe to the monthly Jets Confidential Magazine click below, or call 1-800-932-4557 (M-F, 9-5). A must-read for Jets fans.
---