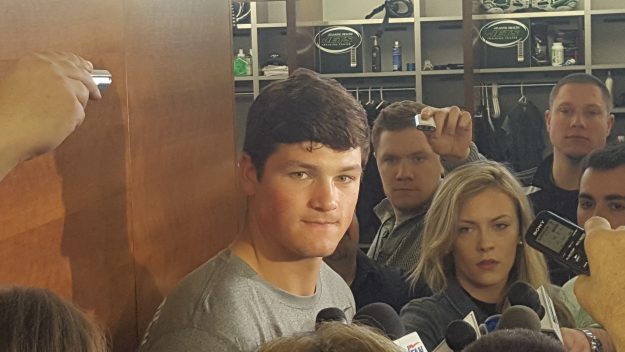 Jets Confidential ran a poll yesterday. The question was – "Is it unfair to harshly judge Christian Hackenberg after one season when he didn't play?"
501 people voted. 74 percent said "yes" it's unfair. 26 percent said "no."
I would have voted "yes."
There are way too much too many shots being taken at this player at this stage of the game, some from unnamed cowards.
Hackenberg didn't play last year because he wasn't ready. If he did play, he likely would have looked like Los Angeles rookie QB Jared Goff, who started seven games, losing them all, throwing just five touchdowns.
The Jets did the right thing sitting Hackenberg last season. He came in needing a lot of work on mechanics after two rough years at Penn State playing behind a bad offensive line.
Hackenberg has ideal NFL size, a great arm and works really hard.
None of us know how this is going to turn out.
It might not.
But to trash the kid right now is irresponsible. It's too early.
Let's see how this turns out.
*****To subscribe to the monthly Jets Confidential Magazine, a must-read for Jets fans, click below, or call 1-800-932-4557 (M-F, 9-5).
---