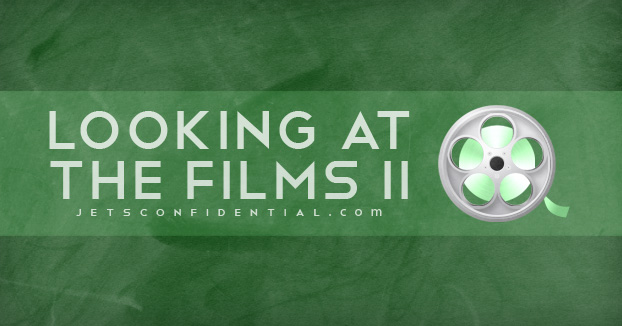 The Jets Front Seven played well, but before you put them in Canton, keep him mind, Fred Jackson ran 18 times for 82 yards, and probably would have gone over 100, if they didn't have to abandon the run.
Sione Pouha did some good things.
First off all, he led the Jets in tackles with seven. That is not an easy thing to do for a 3-4 nose tackle.
Pouha (and Bart Scott) forced a rare Fred Jackson fumble, and this led to a Jets touchdown.
Pouha had a real nice stop of tailback C.J. Spiller on the line, the play before Darrelle Revis gave up a 52-yard reception to wide receiver Stevie Johnson.
Mo Wilkerson made some impressive plays, including a play late in the third quarter (Pouha was shaken up on the play). Wilkerson stopped Jackson for a loss of one yard on this play.
One play Wilkerson would want back was when Jackson ran for 23 yards right at him. On the play, Wilkerson got pushed back on the play by the offensive tackle, not holding his ground very well. Wilkerson looks like a good one, but he needs an off-season workout program, like any young defensive lineman.
Marcus Dixon was called for encroachment late in the first half.
The Jets linebackers had a number of impressive plays, but like I mentioned before, the run defense needs to get better.
On the Bills first run of the game, on 2nd-and-8, Quarterback Ryan Fitzpatrik might have checked off to a run seeing Aaron Maybin on the field. Jackson ran for a gain of four, and Maybin was pancaked by RT Eric Pears. For all those people clamoring for Maybin to play more, hold your horses, he's too small, and a liability against the run.
On the first play of the Bills second drive, Bart Scott came off the edge on a run blitz, and had Jackson dead to rights in the backfield, but the runner spun away and picked up 14 yards. Scott isn't wrapping up was well as he did in the past, for some reason.
Kudos to Rex Ryan, Mike Pettine and their staff for a heck of a defensive plan to deal with the red-hot Bills passing attack led by QB Fitzpatrick.
They did a terrific job of picking up tendencies on film. Late in the first half, Calvin Pace dropped deeper into coverage than he normally would do underneath and picked off a pass over the middle. Fitzpatrick, a very bright quarterback, never saw him. It was a similar scenario on the David Harris pick two series later; both were in the second quarter. Both passes were intended for David Nelson over the middle.
Pace and Harris are two film junkies, and their diligent work paid off on these two plays.
While the Bills passing offensive is prolific, it's not that complex, and the Jets did a nice job of picking up on tendencies.
We will have Part II of our defensive review posted by 8 PM this evening, including a look at a pedestrian game for the NFL's best cornerback, Darrelle Revis.
---