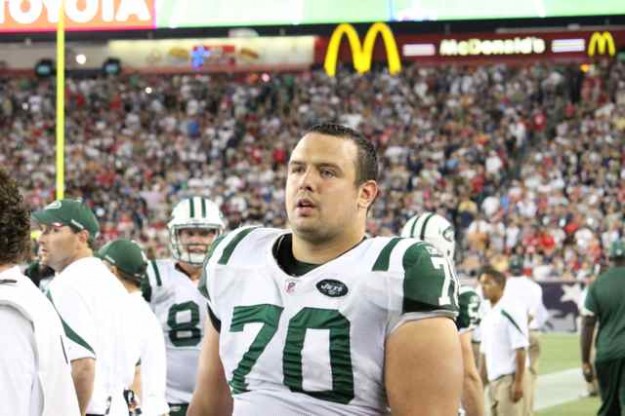 Jets defensive end Mike DeVito hurt his knee in the team's win over the Buffalo Bills on Sunday.
Jets Confidential has learned it's not the same knee he hurt in practice about a month ago.
It's the other knee.
Jets Confidential has also learned, DeVito will have an MRI on Monday to determine the nature and extent of the injury.
---