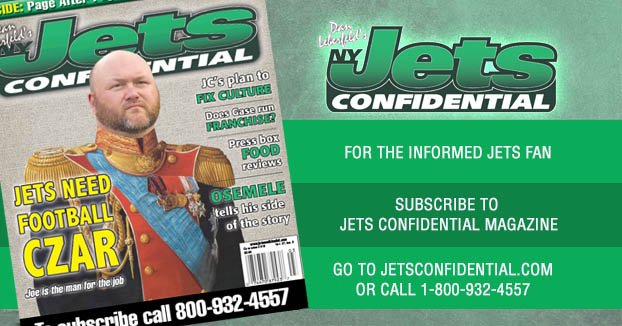 He knows the strength is in the team, not the individual.
Joe Douglas knows this isn't fantasy football where your just trying to collect talent. Effective NFL roster building is not just adding talented players willy-nilly, but building a cohesive TEAM by adding players wired the right way.
Talent matters, but willingness to buy into the program matters just as much.
So true.
And the Jets know this first hand. The former regime spent a fortune on some players, who aside from not living up to their contracts, just didn't seem to buy in.
Douglas knows that it's not his job to just be a star collector, but instead to bring in the right kind of talent, the kind that allows you to build a strong football culture.
"What is our plan? The plan is to create the best culture in sports," Douglas said.
***************************************************************************************
The new issue of Jets Confidential Magazine is out. Our free agent preview extravaganza. So much stuff about Gang Green you won't read anywhere else. Check it out! On news stands and by subscription. A subscription makes a great birthday gift for a Jets fan. To subscribe, click below, or call 1-800-932-4557 (M-F, 9-5).
---