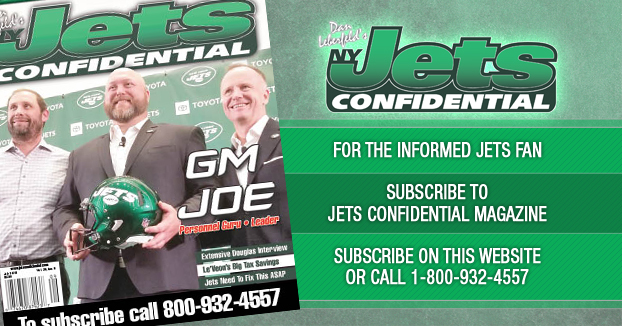 Florham Park – Now it makes a lot more sense.
A lot of us were wondering why center Ryan Kalil retired from a team he was a legend, the Carolina Panthers, and then came out of retirement two days ago to join the Jets.
The picture is now pretty clear.
Coming off a couple of injury-plagued seasons in Carolina (2016-17), he announced 2018 would be his last season.
But then in the 2018 season, he stayed healthy and had a very good season.
However, he'd already announced he was retired so he followed through on it, and the Panthers signed Matt Paradis to replace him.
But as the off-season wore on, it became very clear to him he could still play, so it wasn't the time to walk away.
Obviously he couldn't go back to the Panthers who signed Paradis, so his agent, Tom Condon, started talking to other teams, and now he's a Jet.
The bottom line is his plan to retire after 2018, while well-intentioned, turned out to be a mistake, because he stayed healthy that year and played so well.
So he reversed course a couple of months ago, and started working out getting ready for this season knowing a team would eventually sign him.
*******************************************************
To subscribe to Jets Confidential Magazine, click below, or call 1-800-932-4557 (M-F, 9-5). A must-read for Jets fans.
---