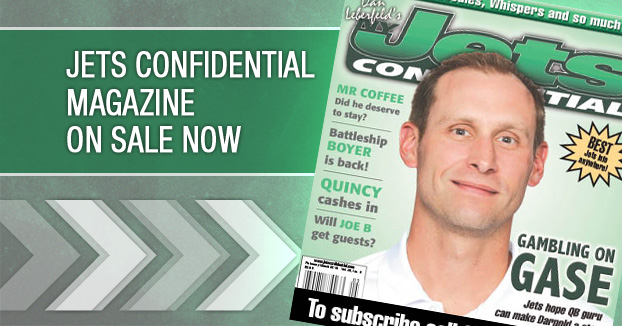 Q)Do you have any regrets about playing LB Avery Williamson into the second quarter against Atlanta (he hurt his knee)?
Adam Gase: Yes, I do. We had him in a new position compared to what he played in the past, him and Neville (Hewitt) were together, you know, the thought process was getting Neville's feet wet, as far as playing MIKE linebacker, he's playing a different position, wanted Avery to be in there because Neville would be with a guy that's a starter and just looking back on it, hindsight is 20/20. I wish I would have gotten him out of there a series earlier but I've talked with him and it's on me. I'm the one that has to make that call and get him out of there but we didn't and that's a shame because he was having a good camp.
Q)What was your conversation with Williamson like?
Gase: He's as positive as you can get right now. I know it's going to be some ups and downs but I told him we're going to need him to help these young guys and we're going to need him around the building, we're going to need him around everybody and we talked about plan once he gets on his feet as far as what we want to do with him, with meetings and trying to help him keep learning as a football player.
Q)Did you share a similar message with Williamson?
Gase: Yeah, I did.
Q)Will Hewitt fill in for Williamson?
Gase: Yeah, I mean we're just going to be working all those guys in there.
Q)Did Williamson's injury have an impact on you decision not to play Bell in the preseason?
Gase: Like I said, I was about 99.9% sure what we were going to do, that probably made it 100%.
---