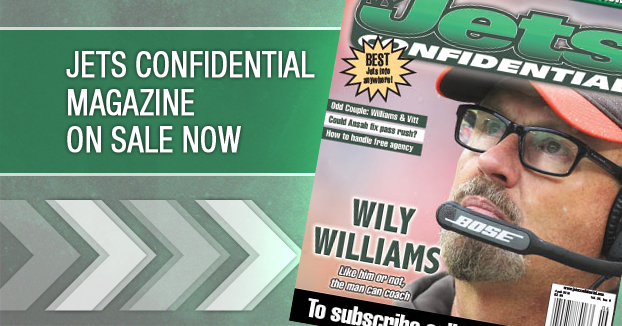 The Jets need better play from this position than the last couple of years.
Talking about the cornerback position.
And we will get to see this group in action, the starters and reserves, in the Jets' 2019 preseason debut tonight against the Football Giants.
What is Adam Gase looking for from his corners?
"Executing what's called," Gase said. "Whatever Gregg (Williams) decides to go with, whether it's zone coverage, or we're going to play man coverage"
That might sounds like an obvious answer, but it's an important point to make, because there were too many blown coverages the last two seasons. Jets corners need to be more assignment-savvy in 2019.
Gase also wants guys getting their hands on as many passes as possible.
"How much are we around the ball? Gase asked. "How many times are we touching the ball? How are we tackling? Are we getting involved? Are we having ball production which is, hey, you're either tackling, you're intercepting, you're breaking up a pass, getting around the football and being productive."
The Jets' starting corners, Trumaine Johnson and Daryl Roberts, have had pretty good camps, and nickel back Brian Poole has clearly upgraded that position for Gang Green. Let's see what they do tonight working together in an actual football game.
Also, which reserves will shine, and start to stake their claims on the backup cornerback spots?
Keep an eye on rookie free agent Kyron Brown (Akron), who has flashed in camp with a nice combination of instincts and ball skills.
***********************************************************
To subscribe to the one-and-only Jets Confidential Magazine, click below, or call 1-800-932-4557 (M-F, 9-5). So much stuff about Gang Green you won't read anywhere else!
---