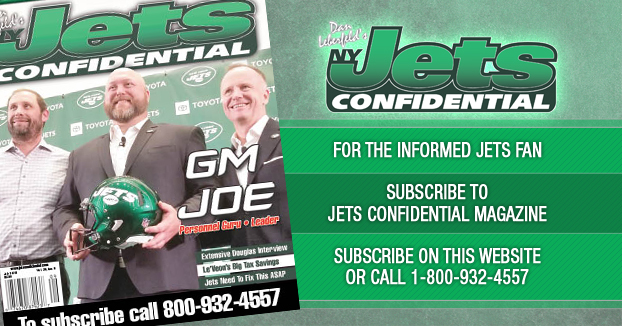 Florham Park – Adam Gase was asked a lot of questions on Friday about the Jets' decision to talk former Carolina Panthers center Ryan Kalil out of retirement to sign with the Jets.
But the coach didn't know all the details on how this deal came to fruition on Thursday.
"I don't know exactly, I think you're going to have to ask (GM Joe) Douglas," Gase said. "That's what those guys do, those guys are doing a lot of types of things to always try to improve the roster and see what's out there. My job's to coach the players and it's fun to be able to work the way we're working right now; everybody is just trying to do their job."
So Gase, who had final say in Miami, and helped force out Mike Maccagnan after butting heads with the former GM over personnel decisions, is just going to focus on coaching the Jets moving forward, and let Douglas run the personnel side.
It will be interesting to see if a leopard can change his spots and distance himself from player personnel decisions.
Hey, it could work out tremendously well. Time will tell.
***********************************************************
To subscribe to Jets Confidential, click below, or call 1-800-932-4557 (M-F, 9-5). So much stuff about Gang Green you won't read anywhere else. On news stands and by subscription.
---