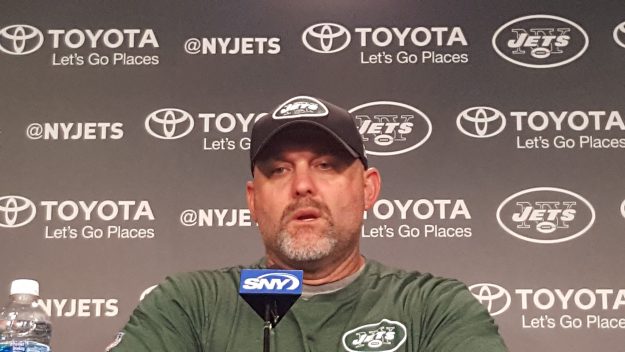 Manish Mehta announced that if Jon Gruden is hired as Raiders coach, he is interested in John Morton as offensive coordinator.
You can make a strong argument Morton would be better-off staying with the Jets as their offensive coordinator.
Why?
If he went to the Raider as offensive coordinator, would he truly be the offensive coordinator?
Gruden is considered an offensive guru, and will have his hands all over the offense, and likely will be very involved in the play-calling.
With the Jets, the offense is Morton's baby. While Todd Bowles obviously has input, for the most part, Morton has autonomy over Gang Green's offensive game-plans and play-calling.
Why would you want to go from a situation where you're running the show, to one where you might be offensive coordinator by-name only, with Gruden lording over that side of the ball?
*****To subscribe to the monthly Jets Confidential Magazine, click below, or call 1-800-932-4557 (M-F, 9-5).
---