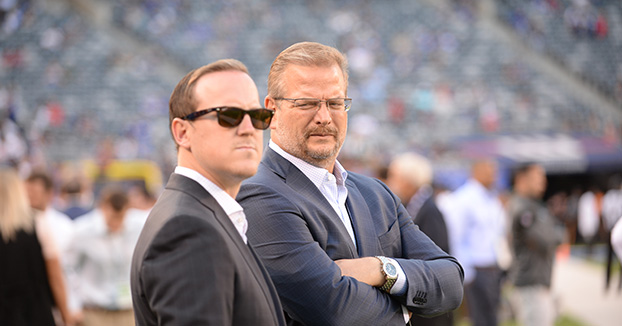 The Jets' brass worked hard to fix their football culture this off-season. And they did a decent job, but still have some work to do.
They need more accountability.
Accountability is a huge part of strong football cultures.
And accountability shouldn't just apply to low-hanging fruit.
The Jets got rid of cornerback Marcus Williams after one rough game in Cleveland, and punt returner Kalif Raymond after one fumbled punt in Oakland.
But to be selectively tough and punish guys at the end of the roster, and turn a blind-eye to high-priced starters or high draft picks, that, my friends, constitutes a caste system.
So if a high-priced starting cornerback isn't getting the job done, he needs to be replaced.
If speedy young receiver, who rarely catches contested passes, throws his helmet, he needs to be demoted.
If a young linebacker is too penalty-prone, and plays a little out of control, he needs to sit a few series.
In good football cultures, accountability applies to everyone on the roster, not just the end of the roster.
---