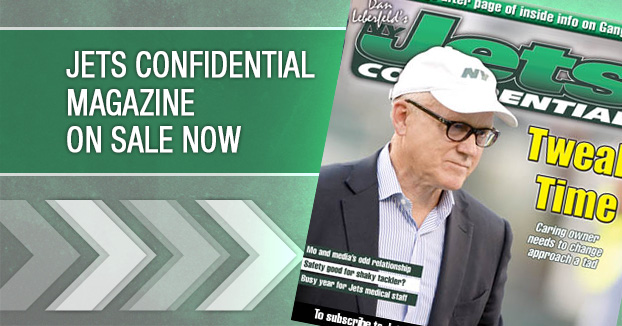 "The Jets quit against Indianapolis."
You have heard a lot of people say that about their effort in a 41-10 loss to the Colts.
"It's an effort thing," said Michael Irvin on Showtime. "There is something going on with that effort that is given out on this football team, or the lack thereof."
I don't agree. That is a cliché answer. That isn't what happened.
I think Todd Bowles put it best when he said after watching the film on Tuesday, "Actually, I thought the effort was a lot better, but I thought we made some bonehead mistakes that cost us."
The only thing I can point to as an effort issue is in relation to Darrelle Revis' tackling, but that has been going on for a while.
I said it before, and I will say it again, when you get no pass rush against a quarterback as good as Andrew Luck, he will destroy you, and that is just what he did to the Jets.
The Jets outside linebacker pass rush, so essential in a 3-4 front, was no existent. This is a problem that can't be minimized. Watch Denver and Kansas City. That is the way a 3-4 defense is supposed to look – game-wrecking outside linebackers making the opposing QB miserable.
And this lack of a pass rush, leaves a secondary, which is pedestrian, having to cover for too long, and the results are often disastrous.
Dumb penalties. That is on the coach. Blown assignments on defense. That is on the coach. He needs to get that cleaned up or the GM needs to get more disciplined players.
Lack of effort. Not on Bowles. Because in my opinion, that wasn't the issue.
*****For a tough, fair look at the Jets, minus cheap shots, subscribe to Jets Confidential Magazine, by clicking below, or calling 1-800-932-4557 (M-F, 9-5). A subscription to JC makes a great holiday gift.
---